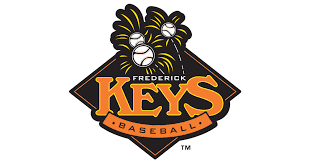 No Longer Accepting Applications
 Job Description
The Frederick Keys are a founding member of the newly organized MLB Draft League. Frederick is a market of 250,000 people that sits about 45 min from both Baltimore and Washington D.C. In addition to the MLB draft league, Nymeo Field at Harry Grove Stadium will also be home to 48 games of an Atlantic League MLB partner team. We are seeking a highly motivated and dedicated professional to join our team as the operation moves forward with the new ownership of Attain Sports and Entertainment, also the parent company of the Baltimore Orioles Double A-Affiliate the Bowie Baysox.
RESPONSIBILITIES
Instill the following into the fabric of our staff culture and overall stadium operations – communication, pro-activeness, urgency, thoroughness, and professionalism.
Spearhead and work closely with other departments and staff to improve the overall stadium appearance, fan experience, increase attendance and grow awareness in the market.
Make customer service an individual, departmental, and organizational priority.
Directly manage Ticket Sales Account Managers.
Produce highest level sales for all pre-sell ticket/hospitality packages to include: seasons, minis, flex packs, groups, picnics, club, suites, birthdays, anthem buddies, keys dollars, food vouchers, and fundraisers.
Create, develop, and implement new forms of group/ticket sales inventory.
Produce and fulfill annual groups/ticket sales goals for the department and organization. Tabulate weekly group/ticket sales numbers for sales report.
Oversee all group/tickets sales contracts and databases.
Develop and oversee client incentive and service program.
Coordinate with the marketing dept. all group/ticket sales pieces.
Coordinate with sponsorship dept. all hospitality contained within sponsorship contracts.
Coordinator with ticket operations dept. all ticket printing for ticket packages.
Coordinate with Food Service the hospitality menus, delivery, and ensuing reports and invoices.
Produce interesting and enticing Theme Nights for our hospitality areas.
Hire and supervise interns and game day staff (picnic & birthday hosts) as budgeted.
All other duties as assigned by the General Manager and Director of Client Services.
Qualifications Required
Prior experience in sports and sales experience is preferred.
Candidates applying for this position should be aggressive in seeking new business and be comfortable with cold calling.
Ability to work event nights, weekends and holidays as required.
Superior problem-solver, with ability to work independently.
Effective organizational and follow-up skills.
Excellent communication and interpersonal skills.
Must be a team player and be willing to help out in all areas of the business.