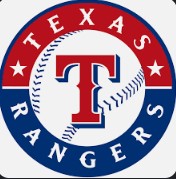 Location

Arlington, TX, USA
Job Type
 Job Description
 The Audio Visual Coordinator will oversee and provide all audio, video, lighting, and technical services for the REV Entertainment at Choctaw Stadium and Globe Life Field.
ESSENTIAL FUNCTIONS OF POSITION INCLUDE, BUT ARE NOT LIMITED TO THE FOLLOWING:
Supervise and assist in the production of all events for REV Entertainment. These events include, but are not limited to, major events (concerts, conventions, etc), special events and the stadium's tour department.
Schedule and train part time employees with audio/video equipment (cameras, mixers, lighting, playback, switcher systems, etc.).
Set and strike portable sound systems, microphones, projectors, and lighting equipment for various events and internal needs.
Assist event and production staffs with AV assets, in-house feeds, lighting, and audio systems.
Keep accurate inventory of tools, machinery, cleaning supplies, and related audio visual equipment.
Develop and execute preventive maintenance schedules and secure competitive bids for event AV equipment maintenance and repair projects as needed.
Assist REV Entertainment marketing and communication efforts with various video projects, athletic events, and motion graphics designs.
Provide tech support for all software and hardware related computer and hardware issues that could arise in the production or execution of an event.
Handle on-site coordination between production load in and load outs for specified events.
Others duties as assigned.
Qualifications Required
Bachelor's Degree in Media Production, Video/Audio Engineering, Communications or related fields.
1-2 years experience working in fast paced live event productions and entertainment preferred.
Advanced knowledge of Adobe After Effects, Photoshop, Illustrator, Final Cut Pro, Microsoft Office, and other related software preferred
Prior experience in an arena, stadium, convention center, or like venue is recommended but not required.
1-2 years experience in installation of new audio, video, and lighting system infrastructure, including cabling, mounts, truss, and hardware.
1-2 years experience in setting up and operating audio mixers, video switchers, projectors, screens, among other audio & video equipment required in a live events setting.
CTS (or equivalent) certification preferred.
Extensive knowledge of electronics and electrical systems, Audio and Video systems, and lighting systems preferred.
Extensive knowledge of production systems such as video switchers, routers, audio mixers, and video streaming equipment.
Extensive knowledge of RF, HDBaseT, UTP, and wireless networks.