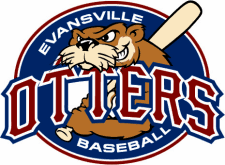 Location

Evansville, IN, USA
Job Type
 Job Description
The Concession Stand Manager is responsible for running the operation of the concession stands including the cashiers, cooking and prep areas. The Concession Stand Manager will oversee stands cleanliness/neatness, product quality, customer service, stand safety, food safety, and alcohol service. Employees must maintain excellent attendance and be available to work an event-based schedule.
ESSENTIAL JOB FUNCTIONS (including, but not limited to…):
Assist Director of Operations/Food & Beverage in preparation for event needs.
Performs opening and closing procedure for the event.
Ensure Concession team members are following proper policy and procedure in accordance with ServSafe Food Service & Hospitality standards.
Verifies inventory prior to and after the event for accuracy as required.
Responsible for overseeing Concession Cashiers, Concession Prep, and Cooks.
Responsible for communicating performance concerns according to company policy and practice to Director of Operations/Food & Beverage.
Willing to cover any open position to assure location is fully operational and company standards pertaining to the speed of service and guest satisfaction are met.
Oversee stands cleanliness, product quality, customer service, food safety, and alcohol service are being met by ServSafe Food Service standards.
Assist in other areas in the Concession department as directed.
Other duties as assigned to support the Concession operation as directed by the Food & Beverage Director.
Qualifications Required
Previous experience in basic food handling, sanitation, and customer service is preferred.
Detail oriented, ability to multi-task and effectively prioritize in a fast-paced, changing environment.
Ability to be self-directed while working in a team-oriented environment.
Ability to read in the English language to effectively manage inventory and requisitions.
Ability to work a flexible schedule including nights, weekends and long hours.