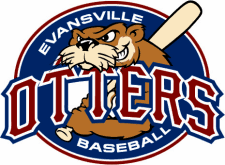 Location

Evansville, IN, USA
Job Type
 Job Description
Help wrap hot dogs and burgers, prepare condiment stand, boxing popcorn, and transporting items to the concession stand for each game. RUNNER — This person will gather the order for the customer, including the bottled drinks, and possibly preparing nachos and pretzels and any other item the customer has ordered.
Essential Job Functions:
Wrap food efficiently and neatly once food is cooked.
Box popcorn once all the kernels are popped.
Check all food before wrapping to ensure food is acceptable and edible.
Restock all food and drinks that have been used during the duration of shift.
Clean countertops and work area in the stands to match the cleanliness of stand once shift started.
Assist cashiers in getting food and drinks to fulfill customers orders if not wrapping food.
Fill condiment buckets before each event and check during duration of event to make sure buckets are continually full.
Fill napkin dispensers before each event and at the end of the event to make sure they are ready to go for next event.
Sweep area that you worked in each event and pick up trash off the floor at end of each shift.
Qualifications Required
Ability to show up on time and prepared for each shift.
Ability to be self-directed while working in a team-oriented environment.
Ability to work a flexible schedule including nights, weekends, and long hours.
Ability to work in a fast-paced environment while still performing at a high efficiency level.
Ability to communicate well with other co-workers and complete tasks on time