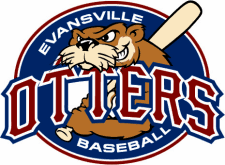 Location

Evansville, IN, USA
Job Type
 Job Description
If you are a people person and love to cheer on the team, this is a perfect position for you. Your duty is to engage with the fans, possibly sing along during the seventh inning stretch, guide persons to seats if necessary, and have fun while doing your job. The fans are there for a great time, so it's your job to help them have fun. There is a bit of pregame work, including wiping down seats and picking up any missed trash within the stands. You will also need to direct persons to the area in which they are looking for, ex: the restrooms or picnic area.
Essential Job Functions:
Assist fans in the direction of seats or where they wish to go.
Wipe down any dirty or wet seats so fans can sit in them.
Must be aware of any promotions going on and direct fans to the correct locations.
Pick up any trash that is lying around before the game.
Be energetic and enthusiastic.
Engage and involve the fans in chants and in between innings promotions.
Be able to professionally engage fans and provide exceptional customer service.
Qualifications Required
Ability to show up on time and prepared for each shift.
Ability to be self-directed while working in a team-oriented environment.
Ability to work a flexible schedule including nights, weekends, and long hours.