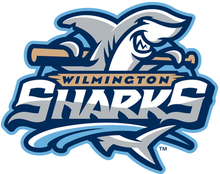 Location

Wilmington, NC, USA
Job Type
 Job Description
The Wilmington Sharks are looking for an Unpaid College Credit Emcee Intern for the 2023 Summer SeasonThe Sharks General Manager is a former broadcaster so, you have the opportunity to be trained by a pro!
As the Sharks Emcee you will need to bring a smile, positive attitude and the ability to make the fan experience in Wilmington AMAZING! This is a very high profile position with our fans.
You also will have the opportunity to help the team in many other areas like, social media, promotions and gameday operations.
Interns will report to Wilmington on May 15th and will need to obtain their own housing.
The regular season ends on August 5th. You must be eligible for an internship program at your college/university.
Qualifications Required
Gameday will start at 2pm and will end when everything is completed after the games. We have a 35 Home game season. You will have the chance to spend many of your off days at the beach or exploring the region and will make many lifetime friends as part of the summer baseball experience!