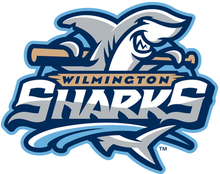 Location

Wilmington, NC, USA
Job Type
 Job Description
The Wilmington Sharks are looking for College Credit Gameday Operations Interns for the 2023 Summer Season. Interns report to Wilmington on or around May 15th and the regular season ends on August 5th.
In our UNPAID COLLEGE CREDIT INTERNSHIP program, you must be eligible to earn college credit toward your degree. You also must obtain housing in the Wilmington, NC area for the summer.
You will have the opportunity to learn all aspects of sports management, social media, gameday operations, ticketing and marketing which will strengthen your future aspirations in any sports management job.
You will also have a great time near the beach making many new friends that will last a lifetime!
Qualifications Required
We have a 35 game home season. Your gamedays will start at 2pm and end after everything is finished in the ballpark. There will be many off days that you can spend with your new friends at the beach or exploring the region!
We have a few great interns on board already and are looking for a few more to round out our team. Applicants should be good with people, have a positive attitude and are ready to help make the fan experience with the Sharks AMAZING!