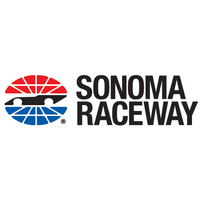 Location

Sonoma, CA, USA
Job Type
 Job Description
At Sonoma Raceway, the guests and their experience are our first priority. Our Guest Experience Team's primary role is to serve and assist all fans by providing engaging guest interactions while on site. This role puts you on the front line of guest interactions assisting with our season event of NASCAR and NHRA as well as our track events throughout the year. Our Guest Experience Team is the face of the race track when it comes to ensuring our fan's experience throughout each event. This role is one of the most crucial at our track since the Guest Experience Team is our direct link to our amazing fans, therefore it requires an individual with an outgoing personality who is eager to engage with those around them while supporting their teammates. The Guest Experience Team Fan Host is often a motorsports enthusiast, but above all they are able to perform exceptionally while not always being able to view the race.
Position Responsibility:
This role is front facing for our guests and staff must be able to comply with the required uniform and presentation standards without variation. This role requires the ability to work in varying weather conditions throughout the year, while maintaining a welcoming appearance and demeanor for Sonoma Raceway guests. Shifts for our season events include: assistance in the grandstands, hospitality assistance, running information booths, operation of guest ADA lift operations, managing credential access points, fan shuttle loading, and managing staff logistics (meal delivery and fan area assistance). Our part-time role focuses highly on our weekend track rental events throughout the year with roles in:
Assist with high-traffic rentals to expedite the waivers at the main gate.
Assisting with wayfinding at Turn 11 entry point during high-profile/exclusive events at Turn 11 building.
Ensuring fan/crowd safety during Sonoma Drags and Drifting (Summer Jam/Paddock drifting course and fan zone at drag starting line).
Assisting with sign-up and waiver procedures for drifting passenger ride-along.
Qualifications Required
Most weekends (preferably at least 2 per month)
Wednesday night availability (preferably 2 per month) from 2 pm-10 pm
2 days for each season headlining events: NASCAR (June 9-11) and NHRA (July 28-30).