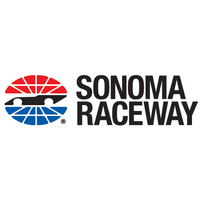 Location

Sonoma, CA, USA
Job Type
 Job Description
Sonoma Raceway is a key location in the Speedway Motorsports nationwide network of entertainment venues.  Speedway Motorsports maintains a consistent focus on four core principles:
• Take care of our teammates
• Be known for remarkable events
• Make a positive impact on the community
• Profitably improve our business and operations
He/She will be expected to have a GLOBE mentality. GLOBE stands for Generously Lending Our Best Efforts.  This is done by holding themselves and their teammates accountable for taking our best practices "the last mile" – optimizing them for maximum value to all stakeholders while sharing insights on how to improve our company.
Position Purpose: 
Sonoma Raceway interns will have the ability to play an integral, hands-on role in the growth and enhancement of the Sonoma Raceway brand in preparation for its annual NASCAR and NHRA events.
In addition to assisting in administrative and office duties, candidates will take ownership of various aspects of events that take place at Sonoma Raceway. This includes, but is not limited to the planning, set-up, execution, and tear-down of events. Additional non-event duties may include assisting other departments with promotional appearances, covering telephones, data entry, and staffing guest services/hospitality positions for events. Responsibilities will vary by department.
Internship Terms – Some flexibility is available on start/end dates depending on the student and school program requirements.
Position Responsibility:
The Communications intern will be responsible for supporting communication efforts for Sonoma Raceway. Provide media center support, assist in the execution of media plans, participate in brainstorming sessions, fulfill credential requests, write press releases and assist with the execution of NASCAR/NHRA media events.
Mandatory event dates:

Toyota/Save Mart 350 Weekend (June 9-11, 2023)
Ferrari Challenge (July 21-23, 2023)
Denso NHRA Sonoma Nationals Weekend (July 28-30, 2023)
Qualifications Required
Open communication from all members of the Sonoma Raceway team.
Fun, collaborative environment
Ability to work behind the scenes and gain hands-on experience at a major sporting event.
High standards of excellence.
Opportunity to maximize your abilities and learn new skills
Fair Compensation