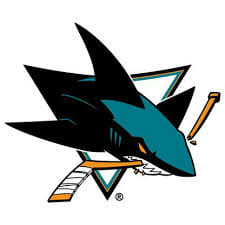 Location

San Jose, CA, USA
Job Type
 Job Description
Acting under the general guidance of the Director, Technical Services, the Engineer in Charge sets and enforces control room protocol. Defining, implementing, and maintaining standard operating procedures for control room staff ensuring event to event consistency for technical operations at SAP Center and Tech CU Arena. The Engineer in Charge will develop standard operating procedures for office and front‐line staff where applicable while educating all staff with consistency on common procedures related to Tech Services operations with a focus on common‐area A/V equipment. Research and implement new and emerging technologies while continuing to creatively exploit current installs maximizing the lifespan and value of high investment production elements.
Essential Duties and Responsibilities:
Lead with a positive attitude and demonstrate commitment to all Team Members.
Focus on the experience of all stakeholders, continuously evaluating the processes to identify improvements.
Collaborate within department management and company to achieve goals.
Provide strong people leadership; implement strategies to effectively manage Team Members and improve the efficiency and effectiveness of department's people resources.
Identify best practices, products, and new services to enhance the guest experience, and department efficiencies.
Resolves concerns quickly to a positive outcome.
Qualifications Required
BS / BA or equivalent.
1- 3 years of proven experience in the guest services, event, security industry; with 1-2 years of supervisory experience preferred.
Prior building or physical security experience and/or knowledge of security operations a plus.
Prior event medical planning experience or knowledge a plus.
Bi-lingual a plus.
Strong project management skills and ability to multi-task.
Strong presentation skills in addition to strong verbal and written communication skills.
Excellent ability to establish rapport with others and ability to build strong interpersonal relationships.
It is imperative that you can work independently without supervision, be self-directed and demonstrate initiative.
Exhibit good judgment and decision-making skills, as well as ability to manage your own time and implement your own schedule.
Ability to meet tight deadlines and work well under pressure.
Strong organizational skills, time management skills and attention to detail required.
Develop and maintain excellent guest/employee service via creative problem solving/communication skills (written and oral).
Work cooperatively with staff in other departments and organizations.
Demonstrate working knowledge in Microsoft Office Suite programs.
Demonstrate working knowledge of incident management programs and concepts.