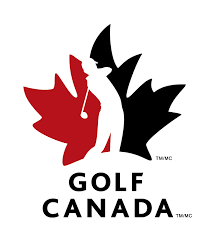 Location

Québec, QC, Canada
Job Type
 Job Description
Show leadership in developing outstanding relationships with our individual members, member clubs, Golf Quebec, our Golf Canada Board of Directors, and industry stakeholders.
Grow and maintain a robust network of golf facility owner/operators, PGA Professionals, GJAC members, Club Managers, Canadian Golf Course Superintendents within the province of Quebec
Using those connections, work with operators to achieve membership growth and attracting new facilities to be affiliated with Golf Canada.
Facilitate a collaborative and positive working relationship between Golf Canada, Golf Quebec, and industry stakeholders within the province.
Assist clubs with Golf Canada membership implementation, while also identifying areas of growth within those existing member clubs.
Continually strive to develop and create additional benefits for the Golf Canada membership program.
Present on behalf of Golf Canada's strategic priorities during regional town halls and AGM's in coordination with Golf Quebec.
Represent Golf Canada in the preparation and planning of clubs celebrating milestone club anniversaries. Recognize our amazing member clubs by presenting awards and offering remarks on behalf of Golf Canada.
Utilize Golf Canada's Amateur Championships to focus on creating and maintaining club connections, while also assisting where possible with regional contacts for services and corporate connections.
Qualifications Required
University/college education in related field of study preferred
Minimum ten (10) years of golf industry experience
Solid knowledge of the golf industry, current trends and golf business as a whole
Outstanding sales and sales management experience, along with a high level of business acumen and customer relationship/retention skills
Strong communication and presentation skills
Commercial experience with sales & partnerships with experience in membership assets