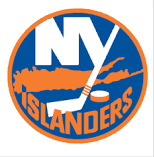 Location

Floral Park, NY, USA
Job Type
 Job Description
The Data Engineer will manage and execute the development and maintenance of our business data warehouse. This role is responsible for the acquisition, transformation, extraction, and modeling of business data through the building ETL processes and API integrations.
While You're Here, You Will:
Build and maintain ETL/ELT processes across multiple business data sources that ensure data standardization and integrity
Design data models that support and simplify data visualization, reporting and predictive modeling processes for analysts and internal stakeholders
Develop and maintain scalable data pipelines from data warehouse to marketing systems (e.g., Salesforce CRM, Salesforce Marketing Cloud, etc.)
Implement systems to proactively monitor data quality, validation, automation, efficiency to ensure accuracy of data
Support analysts with code optimization and assistance in maintenance of predictive models
Design, code, test, and release new datasets, as well as enhancements and bug fixes for existing datasets
Ensure compliance with organization privacy policies
Help maintain a data dictionary to streamline interpretation of data models
Coordinate with IT to administer cloud development and production environments, including optimization of data storage, user access, etc.
Qualifications Required
BS degree in Computer Science or a related field
Advanced MS SQL skills
Advanced Python skills
Advanced knowledge of relational databases
Strong knowledge of Microsoft Azure
Experience creating data models for Tableau or other business intelligence software preferred
Experience creating data pipelines for marketing systems like Salesforce and Salesforce Marketing Cloud preferred
3+ years' experience in data engineering or data operations roles managing production data pipelines and models
Ability to provide prompt resolution of data issues, as well as define processes for execution to avoid future issues
Ability to take business objectives and create scalable technical solutions to achieve them
Strong analytical skills and ability to work well in a collaborative and fast paced environment