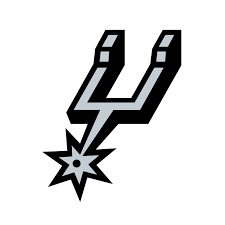 Location

San Antonio, TX, USA
Job Type
 Job Description
A Basketball Operations Assistant is responsible for supporting the entire Basketball Operations staff by assisting with any and all ad-hoc tasks as assigned to them. The best candidate for this role needs exceptional multi-tasking and time management skills to seek out and complete tasks in a timely manner, at the highest-level possible. Availability, reliability, and integrity are what define a Basketball Operations Assistant. The person in this role will perform duties considered to be "on-call" and will need to be available when necessary and reliable to not only get the job done, but exceed expectations.  Trustworthiness and possessing the ability to keep classified information confidential is required.
Does this sound like a fit? If so, we want to hear from you!
In every position, each employee is expected to: demonstrate alignment with SS&E's core values and mission, collaborate with internal/external family members and demonstrate ongoing development.
Responsibilities
Note Taking & Filing – Take notes in assigned meetings and distribute them to the group in a timely manner.
Transportation of Spurs' Players & Guests – Mileage Reimbursed

Transport Spurs' players and other NBA/Draft players, as necessary. (San Antonio, TX)
Assist with transportation and coordination of G-League assignment players. (Austin, TX)
Assist with any other aspects of travel coordination, hotels, etc. as assigned.

NBA Draft & NBA Free Agency

Assist with all aspects regarding preparation for the NBA Draft.
Assist with all aspects regarding preparation for NBA Free Agency.

Special Projects – Assist with any special project as assigned by BBOPS staff.
Qualifications Required
High school diploma/GED required.
Bachelor's degree preferred.
Any equivalent combination of experience and/or education from which comparable knowledge, skills and abilities achieved will be considered for this role.
Ability to be available or "on-call" and work long hours, including holidays and weekends to support a professional sports schedule.
Proficient in Microsoft Office, Excel, Word, Power Point, and other computer skills required.
Ability to prioritize multiple tasks and support multiple high-level positions.
Must possess high level interpersonal skills and the ability to handle sensitive and confidential situations and information.