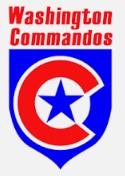 Job Description
The right individual must take great pride in their work and pay strong attention to detail. Applicant must have a strong understanding of social media platforms and digital trends. Must be able to work in a fast-paced environment, while keeping organized and maintaining high standards in all work. Needs to be able to work as part of a team or individually.
Job Responsibilities:
Responsible for growing and maintaining the Commanders' presence on TikTok
Assist the Social Media Team in creation and development of content to distribute across all social media platforms, including a focus on our ancillary accounts (FedExField and Major Tuddy)
Must be efficient in Adobe Photoshop and Premiere to assist the Social Media Team in graphic creation and template updating as well as video editing
Monitor daily content and fan engagement on various social media sites including: Facebook, Twitter, Instagram, YouTube, and TikTok.
Research and share emerging social media practices and trends with the rest of the Social Media Team.
Track and monitor success of online initiatives using various analytic tools to produce daily, weekly and monthly reports to find areas for improvement.
Assist with other duties as necessary.
Qualifications Required
Thorough understanding of social media platforms.
Capacity to think creatively and contribute new ideas.
Excellent communication skills, both verbal and written.
Able to edit video/graphics in Adobe Premiere/Photoshop
Detail-oriented and strong organization and project management skills.
Must possess superior writing skills and editorial judgment.
Strong knowledge of sports and football.