Content Production Apprentice
Houston Astros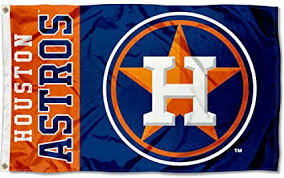 No Longer Accepting Applications
 Job Description
The Content Production apprentice will work closely with Marketing and other departments to capture photography and video to help drive organizational initiatives.  This position will assist our internal team of photographers and content producers by helping to manage digital assets, archive files for efficient recall, and learn how to build the content foundation to support an organization at an enterprise level.  Through a mix of hands-on shooting, editing, digital asset management, and job shadowing, this position will help set up the employee for working in a content department in the sports industry.
Essential Functions & Responsibilities
Reasonable accommodations may be made to enable individuals with disabilities to perform the essential functions.
Assist in creation of photography and videography that can help inter-departmental stakeholders reach their respective goals
Assist content team in developing visual assets that support sales and builds brand loyalty in the Houston Astros and affiliate brands
Work within brand guidelines and any established campaign structure to establish consistency in all creative outputs
Execute and produce different creative content for all Astros initiatives
Assist in organization, labeling, and archiving of photo and video assets
Perform other duties as assigned
Qualifications Required
High School Diploma or equivalent.
In pursuit or recent completion of a bachelor's degree in Photography, Film, Marketing, Communications or a related field is preferred.
Experience shooting sports photography or videography.
Experience editing using Adobe Creative Suite, both photo and video
Ability and willingness to work flexible hours, ie: around games, concerts, and other live events
Awareness of and interest in latest digital and social media trends shaping professional sports and live entertainment, ie: live and breathe the cross-section of sports, pop culture, music, fashion, art, entertainment
Solid understanding of design and production software
High level of professionalism with ability to thrive in a fast-paced team environment.
Superior attention to detail and deadline orientation.
Ability to work efficiently.
Highly motivated with strong work ethic.
Ability to maintain discretion concerning confidential team information.
Proficient in Microsoft Office with an emphasis on excel and word preferred.
Ability to prioritize tasks and handle numerous assignments simultaneously.
Strong written and interpersonal skills.