Senior Partnership Sales Manager
Dallas Wings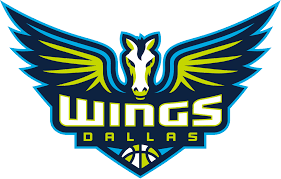 No Longer Accepting Applications
 Job Description
 Identify, negotiate, and execute innovative and dynamic partnerships with local, regional, and national partners for the Dallas Wings and Panther City Lacrosse Club.
Primary Duties / Responsibilities:  
Responsible for achieving established sales goals and assisting department in achieving annual revenue targets.
Effectively qualify leads and maintain a robust pipeline of potential business opportunities.
Demonstrate a clear understanding of the partnership sales process – including but not limited to prospecting, needs analysis, proposal development and creation, negotiation, and contracting.
Work with marketing & ticket sales departments to maximize cross-selling opportunities and share new ideas and create inventory.
Continually manage and update individual sales pipeline through CRM platform to provide accurate, reliable information for sales and renewal forecasting for executive leadership.
Significant understanding of CRM and participation in sales tracking for multiple properties.
Ensure the effective execution of partnership elements deliver mutually beneficial relationships with team partners.
Manage and ensure the activation of all marketing partner programs in cooperation with members of the Activation Team.
Collaborate with multiple departments in a respectful manner.
Assist and engage with prospects and partners during the Dallas Wings and Panther City Lacrosse Club games and events.
Provide game day and operational support.
Qualifications Required
Team-first attitude and relentless work ethic that is dedicated, detail orientated and willing to go above and beyond for the success of the department and teams.
Experience developing and selling fully integrated sponsorship packages across multiple properties, utilizing a variety of assets including (i.e. entitlement, in-venue visibility, digital media, broadcast media, social media assets, etc.)
Excellent interpersonal skills and the ability to maintain positive, productive and supportive working relationships throughout the organization.
Responsive with an ability to multi-task, work independently and handle feedback.
Adaptive to fluid situations.
Willing to work extended/non-traditional hours including nights, weekends, and holidays as needed.
Identify areas of opportunity and propose potential solutions while continuing to lead projects without interruption.
Ability to forecast issues in projects, troubleshoot, and problem solve with internal constituents and external partners
Proficient in Microsoft Word, Excel and PowerPoint