General Manager – Sponsorships & TIcket Sales
Peak Sports MGMT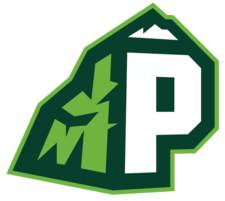 No Longer Accepting Applications
 Job Description
Peak Sports MGMT is a fast growing, family oriented multimedia rights organization actively looking to fill their General Manager of Corporate Partnership and Ticket Sales positions. General Manager of Corporate Partnership and Ticket Sales position is tasked with running the property from both the corporate partnership and ticket sales revenue.
Responsibilities:
Selling corporate partnership and ticket packages for all athletic sports
Generating and continuing relationships with new and current partners through partnerships and tickets
Contacting local businesses via cold calling, in person meetings and relationships, athletic events, and community events to sell corporate partnerships
Contacting season ticket holders and future fans via cold calling and emails to sell ticket sales packages
Actively creating opportunities for new money generation through new partnerships
Manage the governance of all ticketing & operations for all ticketed athletic events.
Oversee the execution and management of ticket operations.
Operate from the partnered location, coordinate with other departments to execute plans, and participate in meetings concerning the Athletic Department.
Assist in developing the sales, marketing, and fulfillment plan for all ticket sales operations with the Athletic Department
Strategize to complete and reach ticket sales targets.
Control all responsibilities around group sales, ticket sales, and premium sales.
Must have a professional relationship with all executive staff apart of the university and Peak Sports MGMT.
Manage inventory across all ticketed items and promotions.
Qualifications Required
Bachelor's degree from a four-year college or university
2-3+ years of sales experience
Must have a passion for sales or ticketing
Excellent communication, organizational, presentation, and listening skills
High energy level and positive attitude
Willingness to work nights, weekends, and holidays (as required)
Extremely motivated to succeed
Interacts well with others in fast changing environments
Effective problem solving abilities
Eagerness to learn
Clean and professional social media accounts
Ability to multitask and meet deadlines