Visiting Clubhouse Attendant
Texas Rangers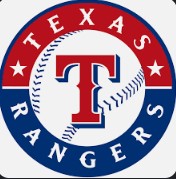 No Longer Accepting Applications
Location

Arlington, TX, USA
Job Type
 Job Description
It's fun to work in a company where people truly BELIEVE in what they're doing!
We're committed to bringing passion and customer focus to the business.
Minimum age: 18
Pay Rate:
Hours: 5 - 8 hours shifts
ESSENTIAL FUNCTIONS OF THE POSITION INCLUDE, BUT ARE NOT LIMITED TO THE FOLLOWING:
Food Service
Laundry
Cleaning of the clubhouse
Running errands
Cleaning shoes/cleats
Mailing packages
Assisting players and coaches with their needs
Packing/Unpacking bags
Other duties assigned as needed
Qualifications Required
Previous professional baseball clubhouse experience, or equivalent experience at the professional or collegiate level of another sport preferred.
Ability to stand, bend, stoop, twist, reach and lift 25 - 50 lbs.
Ability to work a flexible schedule; including but not limited to nights, weekends, and holidays during the months of March – October.
Detailed eye for cleanliness, and excellent organization/communication skills.
Self-motivated with the ability to work under pressure and in tight timelines.
Interest and knowledge in baseball.