Principal Network Engineer
Monumental Sports & Entertainment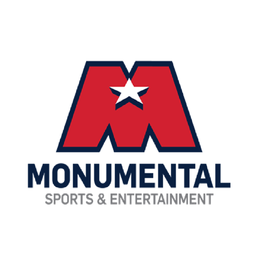 No Longer Accepting Applications
Location

Washington D.C., DC, USA
Job Type
 Job Description
The Principal Network Engineer will serve as a senior hands-on member of the Technology team to plan, design, deploy, and support the enterprise data and media networks. We are looking for an experienced network and security engineer with a solid technical background to help us transform the MSE networks. This role will be responsible for the design, delivery, and operation of critical fan and employee connectivity services. Working with peers, management, vendors, and project managers to deliver solutions, maintain network services, mentor junior team members, and provide support for the Media and Engineering Operations team.
Are you looking to be an integral team leader and engineering/technical resource on innovative next generation enterprise-wide network/infrastructure projects? We'd love to hear from you!
Responsibilities: 
Design, configure and deploy company LANs, WANs, SD-WAN, stadium wireless networks including routers switches, firewalls, secure proxies, load balancers and audio/video platforms including the SMPTE-2110 complain broadcast networks.
Design/deploy/upgrade/support network monitoring, problem solving, performance optimization and reporting.
Design, deploy and support wireless, video conferencing and IP-based voice solutions.
Provide and implement network security best processes using a combination of technologies such as VPNs/encryption, firewalls, secure proxies, IDS/IPS and secure network design methodology.
Configure routers/switches, firewalls, VPNs, application load balancers, secure proxies, quality of service designs and multicast video/audio over IP networks.
Translate technical requirements into functional designs and engineering solutions for existing and developmental workflows.
Conduct network security, performance, and stability tests to assure optimal end user experience.
Stay abreast of industry trends to proactively identify areas for growth, improvement, and development with the capability to implement industry standard methodologies.
Use advanced problem solving skills and tools to address network performance issues.
Establish and maintain customer configuration management and documentation requirements.
Provide tier 3 support for all networks.
Produce required documentation prior to system hand off to the operations team.
Write and maintain documentation in reference to equipment installation and operation.
Lead multiple projects in various phases of development and attend related vendor meetings to track development path.
Provide final partner concern support and guidance to operations team.
Other duties as assigned.
Qualifications Required
10+ years experience as a planning, design, implementation and technical support of multi-vendor, multi-platform enterprise networks ideally in a broadcast field or similar 24/7 customer facing enterprise.
Experience with routing protocols: IGMP, BGP, OSPF, MPLS, VRF, VPNs, EVPN-BGP, and VXLAN.
Significant experience providing layered security using firewalls, VPNs, encryption, IDS/IPS and secure proxies.
Detailed knowledge of 802.11 wireless technology standards – 802.11b/a/n/ac/ax/be.
Network security and automation experience preferred.
Experience with systems documentation and operational procedures.
Experience working with multi-functional teams and partners.
Experience with supporting collocated networks, Cloud Service Providers, AWS, Azure Google Cloud Platform, etc. is a plus.
IP networking certification required (CCNA/CCDA/CCIE/JNCIA/JNCIE/ACE-A).
Ability to balance and prioritize tasks in a dynamic, fast-paced environment.
Outstanding interpersonal skills, written and verbal communication skills, and creative writing ability; able to work effectively with staff at all levels.
Strong organizational skills and attention to details.
Positive demeanor and good work ethic.
Ability to work independently with minimal supervision and direction as well as in a team environment.
Availability to travel for assignments.
Good public speaking and presentation skills.
Commitment to "internal clients" and customer service principles.
Willingness to take initiative and to follow through on projects.