Guest Services Team-Event Day Managers
Washington Commanders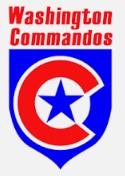 No Longer Accepting Applications
Location

Greater Landover, MD, USA
Job Type
 Job Description
The Washington Commanders are seeking responsible individuals to join our Gameday Event Staff on a Part-Time basis as event day managers. Do you enjoy making people smile and creating lifetime memories for Fans? The right fit individuals will provide excellent customer service throughout FedExField Stadium during Gameday and Special Events.  Under the direct supervision of the Guest Services Manager, our gameday Managers are responsible for providing an exceptional level of world-class service to all guests, clients, and partners at all events. Including, but not limited to, major concerts, football games, soccer, matches, and more. This position is ideal for candidates with hospitality experience, superb customer service skills, and a flexible schedule. This role requires having a positive attitude and service-oriented disposition, as well as a team-driven and proactive mindset.
As a Guest Service Team Member, you will work with your team to create an excellent experience for all Fans and guests at FedExField.
Essential Duties and Responsibilities: 
Work ALL 2023/2024 Washington Commanders home games.
Supervise team members throughout events including assigning equipment, coordinating post assignments, scheduling breaks, and enforcing policies, procedures, and standards.
Facilitate employee briefings pre and post-event.
Process opening and closing paperwork, including event summaries.
Understand, retain, and communicate safety and security measures.
Engage with team members and guests in a positive and effective manner.
Identify opportunities to create memorable experiences for team members and guests.
Proactively welcome guests and assist with questions and requests.
Ensure that Guest Services staff are engaged, upbeat,  knowledgeable, and deliver an exceptional guest experience.
Provide important and positive feedback to team members.
Respond to and/or escalate guest complaints, concerns, and compliments.
 Enforce FedExField, Washington Commanders, and NFL rules, regulations, and policies.
Provide immediate assistance to and emergency notification of guests in the event of an accident or injury.
 In the event of an emergency, assist in evacuating FedExField, while maintaining a calm, professional manner.
Qualifications Required
Must be able to commit to work all Football Home Games and potential playoff games.
Must be at least age 18 or over with HS Diploma or GED.
 A valid driver's license is required.
 Must be able to maintain a professional appearance.
Ability to be friendly and courteous and use appropriate discretion based on the situation.
Effective verbal communication skills.
Must have the ability to maintain knowledge and adhere to the Guest Services and Fan Mobile Assistance policies and procedures.
Strong interpersonal skills.
Able to stand for long periods of time, walk long distances, and climb stairs.
Be a team player who is able to work well in a fast-paced environment.
Excellent writing skills.