Sales Summer Internship
San Antonio Spurs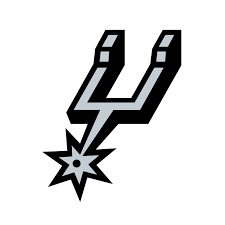 No Longer Accepting Applications
 Job Description
Spurs Sports & Entertainment (SS&E) is seeking positive and passionate individuals that are committed to becoming sales leaders in the sports and entertainment industry. This position is a 2 month career-growth oriented sales development program which will focus on developing the skills and knowledge needed to become a full-time representative. This position will serve as a platform to develop sales relationships that will transistion into a full-time role.
The incumbent in this position is expected to model the following practices on a daily basis: 1) Demonstrate alignment with the company's mission and core business values; 2) Collaboration with key internal/external resources and 3) Ongoing self development.
Responsibilities
Commit to on-going sales training and development of best sales practices through weekly meetings and role-play sessions. Attend all other sales department meetings and customer service events as assigned.
Develop and attain personal strategies, procedures, and goals to increase sales for SS&E Properties while committing to on-going sales training and development of best sales practices.
Consistently make outbound efforts to develop relationships, set face-to-face appointments (both externally and at the AT&T Center) and show seats to potential customers with the objective to close new business. Make 40+ outbound touchpoints daily.
Look for ways to develop and grow new and existing customer relationships through prospecting, referrals and other ticket sales initiatives (sales booths, in-house events and off-site community events). Maintain electronic records of all customers and prospects with our CRM system.
Greet, support, and serve current and potential clients daily and at games. Work games, nights, weekends and holidays as assigned.
Qualifications Required
Ability to prospect, develop, and maintain ongoing relationships with external clients
Proficient in Microsoft Office, Excel, Word, Power Point and other computer skills required.
Ability to prioritize multiple tasks and support multiple high level positions.
Must have high level of interpersonal skills to handle sensitive and confidential situations and information.
Demonstrate poise, tact and diplomacy.
Strong teamwork aptitude required.
Strong customer service skills required.
Strong good oral and written communication skills
The ability to work independently and coordinate multiple tasks.
Stand/Sit/Walk for long periods of time.