Director Group Sales
San Antonio Spurs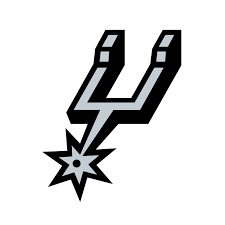 No Longer Accepting Applications
 Job Description
You're a motivated leader who thrives on creating a climate of inclusion, trust, and productivity. A successful director will prioritize their staff and their business achievements and is responsible for providing strategy, revenue mileposts and updates on a regular basis for their team. The ideal candidate must have a positive attitude, strong team aptitude, willingness to learn and develop professionally, and possess strong sales leadership skills. A strong work ethic, passion for sales within the sports and entertainment industry, and desire to work on a goal-driven team are essential qualities. This position must support the organization's mission, vision, and values by exhibiting the following behaviors: excellence and competence, collaboration, and innovation.
Responsibilities
Develop, coach and grow group sales manager and group sales team
Create and implement comprehensive group sales strategy including forecasting, budgeting, event selling, communications, and customer relationship management.
Achieve company objectives through effective planning, setting sales goals, analyzing performance data, and projecting future performance.
Innovate, create, and implement new sales prospecting methods and prospecting events to increase overall sales revenue for the department.
Partner with sales manager to recruit salespeople, set objectives, train, and coach, and monitor performance ensuring assigned tasks and responsibilities are fulfilled and individual growth is supported for all staff.
Qualifications Required
Minimum 6 years of sports or entertainment marketing and sales experience.
3+ years supervisory experience required.
Ability to prioritize numerous tasks and be able to prioritize work when given multiple projects.
Must have high level of interpersonal skills to handle sensitive and confidential situations and information.
Proficiency of CRM data management systems required. Microsoft Dynamics experience preferred.
Experience in TicketMaster Archtics Ticketing System preferred.
Ability to work in a dynamic team environment with all levels in the organization
The ability to work independently and coordinate multiple tasks.
Relationship management skills and openness to feedback.
Ability to work flexible hours including, evenings, weekends, some holidays & event nights.