IT Administrative Assistant/Project Coordinator
Utah Jazz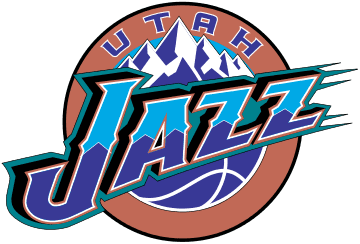 No Longer Accepting Applications
Location

Salt Lake City, UT, USA
Job Type
 Job Description
Provides confidential administrative support to the SVP to include receiving and screening calls,
scheduling, preparing confidential correspondence and handling special projects as assigned.
Interacts with senior management internally & externally.
Organizes and maintains a file system; filing correspondence and other records as needed.
Facilitates scope management, schedules & budgets for assigned projects.
Executes project work plans: revising as necessary to drive projects to completion.
Coordinates and manages project resources.
Manages, reviews and presents deliverables.
Conducts research, compiles data and produces statistical reports.
Develops a comprehensive knowledge and understanding of the mission and business activities
of the Utah Jazz to identify problems and their prevention.
Works with senior staff to coordinate the services of outside contractors in IT when necessary.
Identifies areas for improvement and growth and presents opportunities to the SVP.
Records meeting notes and follows up on action items.
Assists with invoicing and expense reports as needed.
Facilitates scope management, schedules and budgets for all assigned projects.
Executes project work plans; revises as necessary to drive projects to completion.
Coordinates and manages project resources and contract staffing.
Coordinates and facilitates project team meetings and activities.
Manages and reviews deliverables; presents deliverables and project updates to SVP.
Identifies areas for project improvement and growth and presents such opportunities to the SVP
and/or their designee.
Conducts research, compiles and types statistical reports.
Presents data to internal and external groups of the Utah Jazz on behalf of the IT department.
Embrace a culture of inclusion and diversity where guests and team members feel welcomed,
valued, and heard
Enrich lives by creating winning experiences and timeless memories
Operate with an emphasis on safety for employees, teams, and guests
Other duties as assigned
Qualifications Required
Bachelor's degree preferred with 2-3 years experience supporting management.
A highly organized professional, capable of handling complex situations and discreet handling of confidential information.
Excellent verbal and written communication skills.
Proficient with all Google products, particularly Google Docs, Sheets and Slides, JIRA, and willing to learn and use other systems.
Individual should be energetic and focused with a take-charge, get-it-done personality.
Positive and collaborative working-style is a must, with a proven ability to multitask, prioritize and meet deadlines.
A high degree of flexibility.