Manager of Event Operations
Jacksonville Jaguars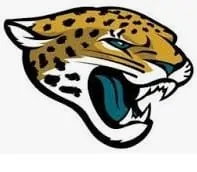 No Longer Accepting Applications
Location

Jacksonville, FL, USA
Job Type
 Job Description
The Manager of Event Operations is responsible for the organization, planning and execution of Jaguars signature events, internal events and game day experiential elements. This candidate will help elevate our internal event process and will oversee all operations to ultimately provide the best-in-class experience for our fans.
Job Responsibilities
Oversee the process of Jaguars internal events including Season Ticket Member events, Foundation sponsored events, Guest Experience Trainings, and more.
Support the other internal departments in planning and executing events that help fulfill their business objectives. Serves as a resource to assist in event design and implementation.
Produce, manage, and execute Jaguars signature events as assigned, including Draft Party, Training Camp, Scrimmage, etc.
Work closely with stadium partners and other team personnel in coordinating logistics, staffing and all other appropriate needs to make sure all events run smoothly.
Assist the Senior Manager of Events and Experiences on scheduling event coordinators to all internal Jaguars events.
Review all event orders that are created and distributed by the Events Department to make sure they uphold event standards.
Work in tandem with Bold Events staff to ensure the stadiums calendar is up to date and to better understand all operational flips, set-ups, and impacts.
Continuously check event spaces to make sure they are up to our internal event standards and the event orders created.
Recognize opportunities, recommend, and implement operational improvements to personalize the fan experience on game day and at Jaguar sponsored events.
Design an internal event processes training to deliver to internal Jaguars departments.
Create a system for improved communication for internal meetings that require IT assistance.
Oversee the pre - event checklist process and post - event feedback form and communicate any/all feedback to internal departments and stadium partners for continual improvement.
Liaise with the group sales department on their pre-game tailgate experiences and hospitality for various groups on game day.
Coordinate the following game day logistics: week-to-week physical space layouts, credential needs, determines required utility needs, vehicle movements, operations spreadsheet, volunteer coordination, premium item distribution and more.
Schedule all entertainment, performers, and special guests for the various experiential areas.
Develop run of shows, scripts, and timelines as needed for specific experiential areas to provide a fun and energetic feel on game day.
Research the latest trends and technology in entertainment and promotions to continue to enhance the various activations and experiential spaces around the stadium.
Manage relationships with various production partners and vendors to ensure a successful game day experience.
Collaborate with our event production partner to create innovative and engaging activities for events and game day.
Assist the Senior Manager of Events and Experiences in the development and maintenance of yearly budgets for all programs in the Events & Entertainment Department.
Oversee the billing and reconciliation of our external event partner and stadium partners.
Manage and organize the social tables account for the entire Events department.
Work on Sports Performance Center projects and 1st Downtown initiatives as assigned.
Maintain cleanliness and organization of equipment, office, and storage spaces. Create inventory of all event equipment and oversee the sign-out process.
Oversee department assistants on a day-to-day basis in addition to thirty Game Day & Events Staff.
Qualifications Required
Excellent communication, presentation, and organizational skills with superior attention to detail.
Team-oriented mentality.
Ability to establish priorities and manage time effectively.
Experience in all aspects of event production with the ability to multitask and succeed in a demanding. environment with tight deadlines and a high level of accuracy.
Demonstrated ability to independently resolve issues and manage problems and conflicts successfully.
Must be able to work flexible hours.
Prolific knowledge of computer programs (Microsoft Office).