Director, Digital Experience
Arizona Coyotes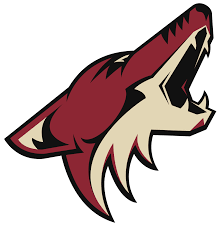 Location

Scottsdale, AZ, USA
Job Type
 Job Description
You plan and execute email and SMS marketing campaigns, including asset briefing, campaign building, QA, sending, and reporting. Implement a testing plan and incorporate insight from previous sends to optimize future email campaigns to drive audience engagement and conversion metrics. Assist with email content ideation and development of the email and SMS marketing calendar in alignment with the Ticketing, Corporate Partners, Community, and Brand plan in collaboration with stakeholders.
Tasks and Responsibilities:
Lead the Coyotes' overall digital customer journey, fan experience, digital insights, and site analytics, delivering a world-class web and app experience that tightly aligns with the Coyotes' brand and product strategy.
Optimize new digital fan experiences and all existing digital fan touchpoints, initiating and coordinating tools and input such as fan journey mapping, fan feedback, and fan testing.
You manage and execute the email and SMS communications strategy while working closely with the ticketing and ticket marketing teams.
Maintain a strong understanding of fans, teams, market, and competitive trends and activities relating to fan-facing digital experience and technologies.
Identify actionable opportunities from this understanding. Prepare frequent and timely briefing documentation and presentations for company and functional leadership.
Identify new opportunities to drive revenue, profit, and fan engagement that align with our Brand and strategic vision.
Closely monitor channel performance, including analytics, traffic, engagement, ticket, and merchandise sales performance, providing recommendations to grow the Coyotes' digital revenue results.
Oversee the product management experience roadmaps, including site/app navigation, information architecture, discovery, customization, checkout, and the post-purchase customer journey.
Contribute analytical rigor with A/B testing and pricing scenarios, and partner with the Coyotes' corporate partner, media, and content teams to integrate paid media into a holistic multi-channel approach.
Experience in creating fan-focused entertainment experience that solves complex design problems providing impact to customers and the business.
Qualifications Required
Detail-Oriented: You have extreme attention to detail and pride in your work. You act like an owner.
Analytical Skills: effectively uses data to generate insights for operations excellence.
SEO: A good understanding of SEO best practices is ideal.
eCom: working with our brand merchandise team, develop our eCommerce strategy across social shopping and Fanatics.com.
Planning & Prioritization: you select the highest impact and highest value recommendations.
Communicates Effectively and Candidly
Problem-Solving; ability to use rigorous logic to solve problems with innovative and effective solutions.
Process Improvement: Strive to improve continually.
Ability to build and leverage talent.
Ability to communicate and influence collaboratively across the organization to align commitment and execution around the customer experience.