Sales Associate-Broadway Square 1050
Dallas Cowboys Pro Shop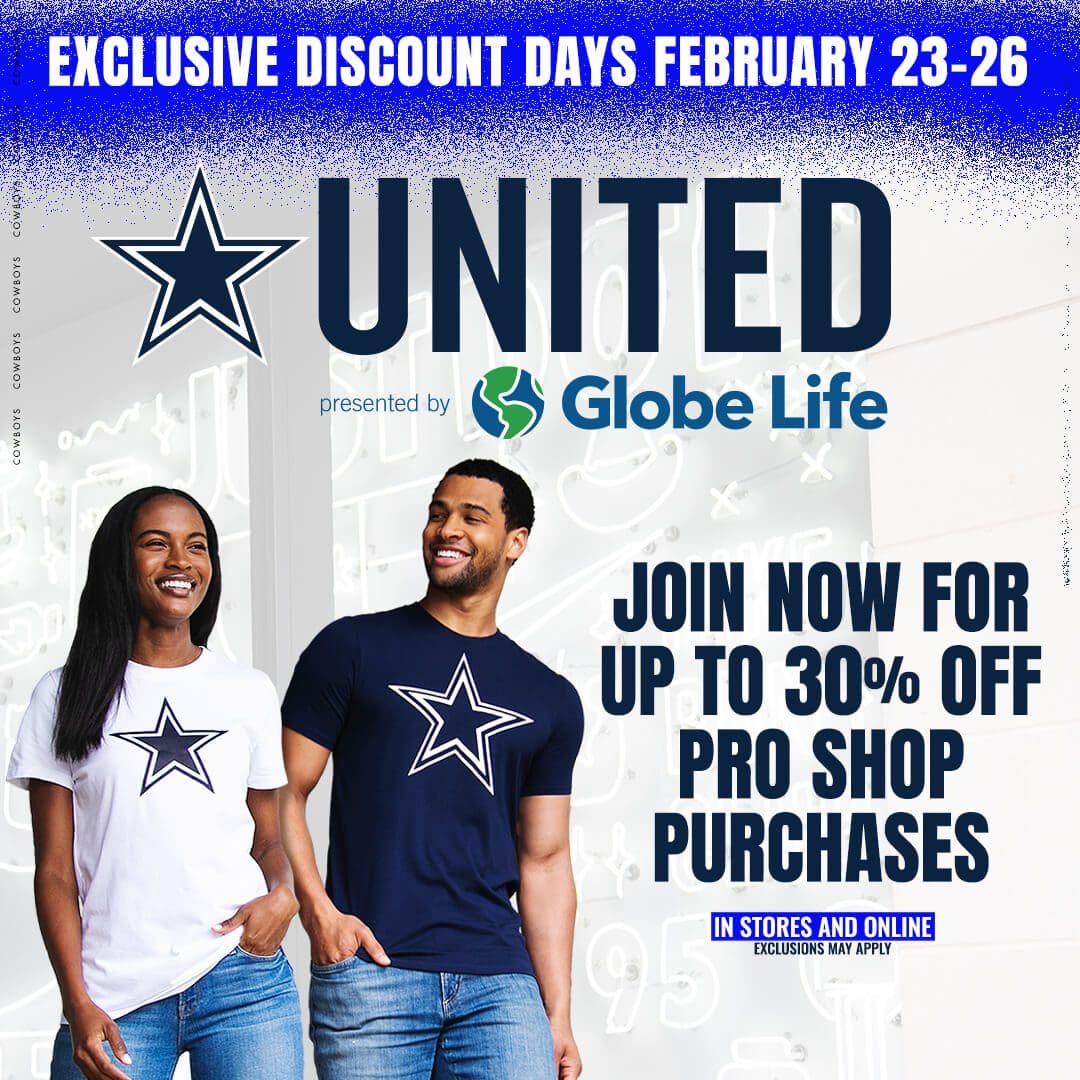 No Longer Accepting Applications
 Job Description
Engages in a selling culture focused on acquiring the needs of customers and building relationships

Able to advise, upsell, and influence the purchase of additional products to maximize sales.

Contributes to a winning culture that strives to meet store's daily KPIs both individually and as a team.

Promotes Dallas Cowboys United Membership packs to all fans.
Operational Excellence:
Understands and follows all company policies and procedures with integrity.

Works effectively to maintain an inviting shopping atmosphere for our fans by ensuring the selling floor, cashwrap, fitting rooms, and stockrooms are well maintained in accordance with company standards.

Able to protect assets through proactive customer engagement on the sales floor, properly checking in merchandise upon arrival, and providing consistent accuracy in cash handling.

Able to balance our exceptional customer service experience with necessary operational tasks.
Qualifications Required
High School Diploma or GED required

Must be at least 18 years old

Previous experience in a retail setting preferred

Able to stand for extended periods (4 hours or longer)

Able to lift 30lbs.

Strong communication skills

Equipped to troubleshoot/problem solve and remain calm in challenging situations

Upholds honesty and integrity in all decisions and actions

Demonstrates flexibility and quickly adapts to changes while maintaining high levels of productivity and effectiveness

Able to work flexible hours, including nights, weekends, and holidays