Director, Parking & Transportation Operations
San Francisco 49ers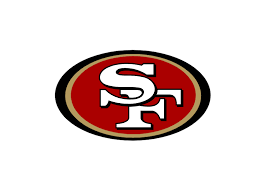 Location

Santa Clara, CA, USA
Job Type
 Job Description
The Director of Parking & Transportation Operations provides leadership, direction, and oversight of venue parking and transportation operations for Levi's Stadium.  This position will develop and enhance the traffic safety and security associated with parking and traffic surrounding Levi's Stadium.
Responsibilities and Duties:
Provides leadership, direction, and oversight of venue Parking and Transportation Operations for Levi's Stadium.
Manages, oversees, and negotiates new lot agreements, as well as renewals of existing agreements, and identifies/researches additional parking opportunities.
Interacts/maintains relationships with local public safety organizations including law enforcement, fire, EMS, emergency management, the Department of Homeland Security, and other agencies necessary to adequately staff, secure, and operate stadium events inclusive of Parking and Traffic surrounding Levi's Stadium.
Provides guidance and operates areas of improvement as it relates to Parking and Traffic Management.
Directs, develops, reviews, trains, exercises, and revises Parking and Traffic policies and procedures.
Train and prepare venue and event personnel for all stadium events, including but not limited to deployment of staff.
Create, analyze, and disseminate reports to enhance transparency and collaboration across the organization.
Reconciles NFL and non-NFL event revenue.
Collects, summarizes, tracks, incorporates, and responds to customer feedback.
Establishes and maintains communication that enables fans, visitors, and staff to understand policies, goals, directions, and strategies.
Collaborates with local authorities and Levi's Stadium event personnel regarding parking & transportation management & operations.
Collaborates directly with the Director or Guest Services on Parking Lot Mobility training and scheduling.
Collaborates with transit providers to promote the use of transit services and develops transit-related strategies for stadium operations.
Primary Liaison with rideshare companies to ensure event needs are communicated.
Manages ParkHub handheld equipment inventory and usage.
Facilitates inspections and analysis, both internal and external, to ensure that the parking and transportation program complies with all applicable city, county, state, and federal regulations.
Oversees the work of the Manager and Coordinator of parking.
Manage any third-party traffic contractors and other event day parking personnel.
Successfully manages Parking and Traffic security operational budgets.
Develop and/or enhances the Traffic Safety and Security communications and incident reporting programs and systems.
Develop and enhance the Parking and Traffic Training that embraces cross utilization for Public Safety, Security, Guest Services, and other game day event personnel.
Provides oversight and management of the Transportation Management Operations Plan (TMOP).
Qualifications Required
Bachelor's degree or equivalent degree preferred and at least 8-10 years relevant work experience; or an equivalent combination of education and experience.
Experience managing a team of employees, delegating tasks when appropriate and setting clear timelines for goals and requests to be completed.
Experience with Wrike or other project management software preferred.
Experience with Microsoft Suite including Excel, Outlook, PowerPoint, and Word.