TrackMan/Synergy Operator Position for CPL
Coastal Plain League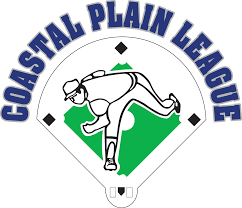 Location

Morehead City, NC, USA
Job Type
 Job Description
Synergy Sports has built its success on proprietary technology which links meaningful sports data and video clips to create visual statistics and analytics about players, teams and games. Patented "1-Click Video" links every stat to the supporting video, resulting in automatically generated edits that once took coaches hours to create. Infinite sorting and filtering of statistics and video clips in real time gives coaches endless opportunities to discover the answers to important questions as they formulate winning strategies.
Job Responsibilities:
Responsible for setting up rosters, updating them regularly and tagging information in TrackMan.
Responsible for setting up and starting cameras for Synergy each night
Log information for the entire game – monitoring the system and making any changes throughout the game (e.g., roster changes, defensive substitutions, etc.).
Troubleshoot system issues with Trackman support, fixing any errors, and uploading the game to  TrackMan.
Properly maintain TrackMan equipment required for tagging.
Responsible for submitting pitch velocities (from TrackMan) and video footage to Synergy at the end of each night
Responsible for checking Synergy cameras a couple times per game to make sure the angles and camera are still situated properly and have not been bumped out of line.
Responsible for plugging in camera battery packs for Synergy after the conclusion of each game.
Qualifications Required
Current college student or recent graduate with education (or older adult) focused on Sports Management, Statistics / Mathematics, Operations Management, or similar.
Strong computer skills to operate the system and/or troubleshoot systemic issues
A firm understanding of baseball is required.
Candidate must be able to make all home games  for the team that they are assigned to. Must be able to work nights during the week and weekends associated with said home games. Schedule runs from May 25th – August 13th, may end sooner depending on playoffs - see schedule
Has accommodations already in location of assigned Coastal Plain League team, or the surrounding areas, for the duration of the season.
Experience with TrackMan & Synergy programs a plus but not required. Training provided for all new operators prior to the season.
Ability to lift upwards of 50 lbs.
Must be able to travel to host team's stadium for all home games (see schedule)