Director, Premium
Arizona Coyotes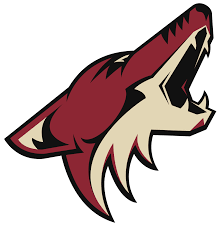 Job Description
The Director of Premium will oversee a year-round business development platform to aggressively serve Premium Members as well as being a point of contact for Arizona Coyotes Premium Members delivering high level customer service and communication to these premium customers while directly managing and leading the Premium Activation team.  This position will be critical in strengthening Premium Partner relationships and achieving departmental success while working very closely with the ticketing and corporate partnerships department to develop and execute client engagement experiences to impactfully enhance retention, new business acquisition and overall revenue optimization objectives.
Tasks and Responsibilities:
Leadership role focused on creating and executing a 365 Premium engagement platform, including a touch-point campaign each season to ensure that a mutually beneficial relationship is being developed and deepened with every Premium Partner
Directly supervise all Premium Sales & Service Account Managers
Present and successfully sell premium agreements & rentals to C-Level executives
Direct sales of full menu of products to wide range of clientele, including but not limited to, corporate executives, business people, hockey fans, and non-hockey fans.
Lead the fulfillment and service of Suite Tickets and other Premium assets
Prepare contracts and proposals for potential Suite and Premium Members
Comply with all departmental CRM guidelines to ensure information is accurate, deliverables are tracked and fulfilled, and account information is up to date at all times
Identify revenue generating opportunities for sales personnel
Excellent interpersonal skills with ability to connect with, and relate to, all levels of staff, management, clients, and vendors
Create database of customer profiles to deliver customer preferences and individual needs
Work closely with the Ticketing, Marketing, Corporate Partnerships & Hockey Operations departments to deliver value-additive experiences to Premium Partners (including, but not limited to special Premium Partner events, private team functions, gifting etc.)
Aide in the relationship between the customer and our food and beverage service provider, from a premium services perspective
Collaborate with the Ticket Sales and Premium team to develop, maintain and enhance a 365 day platform designed to increase value
Manage and lead special projects creating, presenting and executing a strong strategic vision
Analyze and execute new initiatives based on an understanding of industry market trends
Seek opportunities to connect with Premium Partners to build effective and meaningful relationships with principals and administrators.
Assist in planning and executing all Premium Partner events and functions, including: Suite Tasting, Suite Administrator Party, Trips, and other special receptions.
Partner with the SVP of Ticketing & Premium to develop integrated inventory management plans to maximize sales and revenue opportunities for all premium products.
Work closely with other business units to create synergy and promote total integration.
Qualifications Required
Ability to create, update and edit premium partnership proposals
Will collaborate with Account Managers, Premium Sales & Service on the relationship management of accounts
Will generate and properly distribute electronic and hard copies of proposal presentations and information
Develop and deliver components of sales presentations in a professional and effective manner when needed
Will participate in Premium team meetings, provide agenda items to discuss, generate meeting minutes and provide meeting communication updates to all parties involved
Responsible for tracking all invoices and expenses against budget
Must be motivated, reliable, and able to work independently or as part of a team
Maintain professionalism when communicating with internal and external contacts
Must be accurate and efficient with ability to meet deadlines
Must be detail oriented with strong organizational skills
The ability to gather and analyze information skillfully and develop solutions quickly and effectively
Will adjust work schedule to meet departmental demands