Assistant Coach, Varsity Blues Women's Hockey
University of Toronto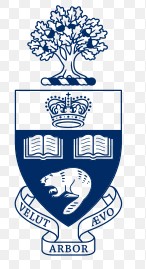 No Longer Accepting Applications
Location

Toronto, Ontario, Canada
Job Type
 Job Description
The University of Toronto is strongly committed to diversity within its community and especially welcomes applications from racialized persons / persons of colour, women, Indigenous / Aboriginal People of North America, persons with disabilities, LGBTQ persons, and others who may contribute to the further diversification of ideas.
Key roles and responsibilities of the position include:
Assist the head coach in all aspects of team training and individual skill development of student athletes year round, including the independent development and implementation of training and competition plans to ensure individual and team improvement.
Creates video breakdown analysis for individual and team performance and scouting reports;
Under the direction of the head coach, creates and manage a recruiting plan that includes travel to off site venues, tournaments and games held on weekends and week nights; creates, manages and implements an efficient recruiting women's hockey database;
participates in various fundraising, marketing, and promotion activities including alumni newsletters and events.
In collaboration with the Assistant Manager Athlete Services, assist the head coach with student athlete recruitment, athletic scholarships and admissions,
Complies with OUA and U SPORTS rules and regulations.
Assists the head coach in and acts as liaison with the Academic Support Program (ASAP) in monitoring and assisting student-athletes with academic progress.
Performs administrative duties as required by Head Coach and Athletic Director
Under the direction of the Head Coach, and in partnership with the intercollegiate office staff, coordinates fundraising activities of the women's hockey team.
Work in conjunction with other members of the faculty and university to support athlete performance in each of their respective areas, such as injury prevention, management and rehabilitation, development of individual strength and conditioning programs, and academic support programs.
In collaboration with the Faculty's Alumni Advancement Office, establish a plan to engage and activate alumni as supporters and contributors to the program.
Work to build strategic relationships with hockey groups in the community to foster relationships, build networks, increase visibility, increase awareness, act as a resource, enhance community engagement, build loyalty and position the incumbent and the U of T as a hockey leader. Engage in leadership capacities with OUA, U SPORTS, PSO, and NSO that directly contribute to the development of the sport program and the visibility of U of T as a national resource.
The assistant coach is an integral member of the Intercollegiate and High Performance Team and as such is expected to support other programs, participate in Faculty initiatives, attend events and take on annual projects as requested by the Executive Director.
Other duties as assigned by the Head Coach.
Qualifications Required
A minimum of 2 years coaching experience in the U SPORTS, club or provincial or national team programs
Fully certified NCCP Level 3, equivalency considered.
Proficient in computer programs and video breakdown programs
Knowledge in athlete recruiting databases
Computer skills in WORD, Excel, Statistical programs