Full Time Social Media Coordinator
Los Angeles Angels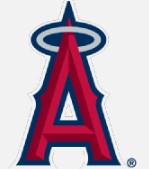 No Longer Accepting Applications
 Job Description
Reporting to the Sr. Manager, Digital Communications, the Social Media Coordinator will provide support for the Club's social media platforms through content creation, scheduling and posting, and analyzing performance. The pay range for this position will be $24.00-$26.50 per hour.  This position is also benefit eligible including: medical, dental and vision insurance, 13 paid holidays, sick days, vacation accrual (2 weeks vacation), tickets to games, 401K eligibility after 1 year of employment (employer matching and safe harbor) and additional perks not listed above.
Duties: 
Assist and execute in the creation of content for the team's social media channels, including but not limited to Facebook, Twitter, Instagram, YouTube, and TikTok.
Provide in-game coverage on the team's social media accounts, including pre-game festivities, highlights, photos, scoring updates, etc.
Engaging with and monitoring fan comments, messages, etc.
Provide reports and observations regarding the team's social media analytics.
Fulfill social media account giveaways and sweepstakes by completing prize distributions.
Support in the scheduling of content and coordinate posting needs with other departments.
Remain up-to-date with current trends on each platform and share ideas with the content team.
Work as a member of a team, which includes photographers, videographers, and the social media and public relations staff to meet creative goals.
Qualifications Required
Bachelor's degree in Communications, Film, Marketing, Social Media, or a related field preferred.
2-4 years related social media, communications, or marketing experience preferred.
Experience and knowledge of social media platforms, MLB, and the Los Angeles Angels.
Previous baseball industry experience preferred.
Clear understanding of baseball scenarios and ability to provide corresponding live game coverage based off of game action.
Possess research and creative skills, the ability to develop ideas, and an attention to detail.
Maintain a professional and positive attitude and be open to input and constructive feedback.
Must be able to take initiative, multi-task, and independently complete tasks and projects.
Must be able to solve problems and deal with a variety of situations.
Must present an overall professional appearance.
Must be able to work weekends, nights, and holidays as required.
Must possess well-developed interpersonal and communication skills, both written and verbal.
Must be able to supply links to completed work or other content which showcases experience.
Photography, videography, and/or graphic design experience is a plus.
Candidate who is bilingual (English and Spanish or Japanese) is a plus.