Part-Time Coach – Fitness & Performance
University of Toronto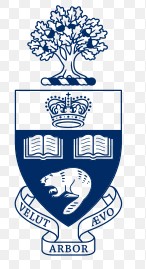 No Longer Accepting Applications
Location

Toronto, Ontario, Canada
Job Type
 Job Description
Part-Time Fitness & Performance Coaches will have the opportunity to further enhance their knowledge and working experience relating to fitness coaching and programming, under the guidance and mentorship of Lead Coaches and Senior Coaches.
Reporting to the Fitness & Performance Lead Coaches, core responsibilities include:
Lead coaching delivery and programming support for recreational group workouts, including IMPACT Training and Big/Studio HIIT;
Design and implement unique training program plans for various external group training clients;
Act as primary coaches of Personal Training Services and maintain at least 2 personal training clients at a time throughout contract period;
Conduct movement assessments and appropriately utilize assessment results within program design;
Support coaching of intercollegiate athletic training sessions as required;
Act as secondary support and mentorship aids of Student Leadership Fitness & Performance Coaches;
Effectively work and collaborate with various F&P coaches and staff members;
Support facilitation of the health and safety of spaces and members, including supporting space cleanliness and tidiness, equipment maintenance reporting, and injury/incident reporting;
Actively participate in on-going professional development workshops and maintain a Coaching Portfolio that will guide learning and milestones throughout the working period;
Deliver exceptional customer service support to all members;
Support with daily operational tasks and other F&P projects as assigned.
Qualifications Required
Excellent communication (oral and written) and listening skills is required.
Demonstrated ability to work with a diverse group of people in a team and with various client populations.
Strong ability to manage multiple programs and task priorities at a given time.
Demonstrated commitment to equity, diversity, inclusion and promotion of a respectful and welcoming learning and working environment.
Demonstrated professionalism, ability to display tact and diplomacy and maintain client confidentiality.