Social Media Assistant – College Park Skyhawks
Atlanta Hawks and State Farm Arena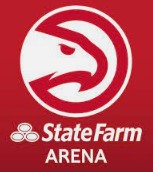 No Longer Accepting Applications
 Job Description
An enthusiastic lover of sports, live entertainment, and people. You have true passion for engaging in meaningful interactions and creating memorable experiences for all guests. You strive to be helpful, engaging, and knowledgeable of all things Atlanta Hawks and State Farm Arena. You enjoy being a part of an exciting and dynamic group, and you're committed to continuously enhancing the productivity and effectiveness of your team. Lastly, you enjoy working hard and celebrating hard, and you'd be shocked if guests weren't positively impacted by their interactions with you.
What the Social Media Assistant will be responsible for:
Distribute content on College Park Skyhawks and other brand social media accounts (Hawks and Talon) as assigned.
Write copy for social media posts.
Create assets for posts from the content calendar on Adobe Photoshop, Adobe Premiere Pro, and other software as assigned.
Help maintain social media tagging/reporting on our content management system.
Assist with community and fan management on our accounts.
Cover Skyhawks games and other events as assigned by live clipping plays and posting in real time.
Attend Skyhawks games, Skyhawks community events and other events to gather content as assigned.
Help with social media post ideation as assigned.
Stay current with social media trends and topics.
Remain flexible and nimble to assist with additional projects as assigned.
Qualifications Required
Academic and/or work experiences related to one or more of the following in Journalism, Marketing, Public Relations, Communications, or related field
Experience working in social media for a brand is a plus, but not required
Experience with Adobe Creative Suite (Photoshop, After Effects, Premier, etc.)
Experience with social media reporting and analytics is preferred
Experience with sports highlight video clipping software (Clipro/AvGen) a plus, but not required.
Experience with sports photography a plus, but not required.