Mascot (SCW)
Santa Cruz Warriors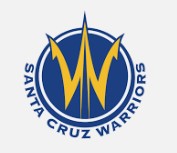 Job Description
The Santa Cruz Warriors are looking for hardworking individuals to provide top quality fun and entertainment as the team's mascot, Mav'Riks. The individual in this position will be a world-class performer and ambassador for the organization both on the court and at appearances representing the team with pride and passion. This position reports to the Manager, Game Operations.
This is an excellent opportunity to share your expertise while learning more about this growing sports and entertainment organization that values your initiative and dedication!
This is a part-time position based in Santa Cruz, CA.
Key Responsibilities
Perform at home games and community events
Represent the organization in a professional and appropriate manner at all times, inside and outside the suit
Create new forms of on-court entertainment, including skits, dances, stunts, fan interaction and improvisation
Procure, manage, and maintain costumes, outfits, props, and other items
Other duties as assigned
Qualifications Required
Minimum 1 year of mascot experience required, either collegiate or professional
Gymnastics and dance experience
Stunt skills and/or training, preferred
An outstanding level of creativity, energy, and spontaneity
Ability to excite, motivate, and entertain a crowd; excellent sense of humor
Excellent and engaging interpersonal and problem-solving skills
High energy, strong detail orientation and superior work ethic
Ability to multitask and stay organized in a fast-paced work environment