Fan Ambassador (Part-Time)
Pacers Sports & Entertainment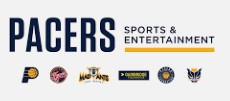 Location

Indianapolis, IN, USA
Job Type
 Job Description
The Fan Ambassador is in charge of passionately and proactively helping and engaging with our guests at Gainbridge Fieldhouse during games and events. Team members will have a higher learning knowledge of the building and the events that take place inside the building. This position will be tasked with assisting guests with making their experience as magnificent as possible from the moment they arrive by displaying enthusiasm, happiness, and passion for our fans while providing clear and concise responses! Ideal candidates are individuals who want to provide a world-class experience for all guests, have a joy for helping others and building memorable moments!
ESSENTIAL DUTIES / RESPONSIBILITIES
Proactively engage and interact with guests in a professional, passionate, positive, outgoing, and friendly manner applying "ELEVATE" principles.
Be knowledgeable about the building as well as all entities of Pacers Sports & Entertainment.
Being well informed and able to assist with all questions and directions throughout the entire duration of an event at Gainbridge Fieldhouse.
Seek out, acknowledge, and resolve concerns and feedback related to event information while consistently providing the highest level of genuine guest service.
Actively listen to questions about event related programs such as pre-game viewings, upgrades, merchandise meet and greets, etc.
Direct restroom and concessions lines in a friendly manner, as needed, to shorten guest waiting times to improve efficiency.
Promote a safe, enjoyable, and memorable experience by proactively identifying and reporting inappropriate behavior, safety risks or medical situations to the appropriate person or department.
Field questions and address issues about mobile ticketing such as mobile entry at the ticket scanning locations, accessing tickets, accepting tickets, transferring tickets, etc.
Knowledge of all aspects of mobile ticketing and related apps including the Pacers app, Fever app and Ticketmaster app.
Assist our guests with the Mobile Wallet access and questions to allow for a seamless experience at concession stands and merchandise stores.
Help increase mobile app usage by encouraging guests to explore all the features of the apps.
Assist with emergency responses by being knowledgeable of emergency procedures and processes.
Attend all required training that occurs annually to continually improve customer service skills and building knowledge.
Attend First Aid, CPR and AED training provided by company each year to increase safety skills.
Other duties as assigned.
Qualifications Required
Basic knowledge of operating a phone, radio, computer, and iPad.
Anticipate all guest needs and be proactive in engaging with guests.
Outgoing, calm, and personable demeanor – actively interacting with people and work in fast-paced environment.
Solid understanding with technology.
Maintain a professional, clean, and organized disposition.
Ability to be a good listener and quick learner.
Ability to communicate information efficiently respond to questions in a timely manner.
Ability to interpret oral and written directions as well as building maps.
Ability to handle stress and defuse potentially stressful situations in a calm tone.
Solid organizational skills, time management skills and attention to detail required.
Strong verbal and written communication skills.
Work independently without supervision, be self-directed and demonstrate initiative.
Collaborate with others to cultivate strong teamwork.
Maintain a superior knowledge of ticketing, seating, and event specific procedures.
Maintain understanding of building 's emergency, evacuation plans and policies/procedures to ensure that guest can follow them.