Director, Corporate Partnerships
Jacksonville Jaguars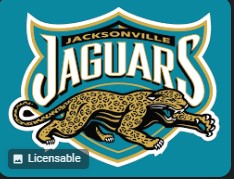 No Longer Accepting Applications
 Job Description
The Director, Corporate Partnerships works closely with the entire Khan Sports & Entertainment portfolio of businesses, with a direct focus on driving revenue for the Jacksonville Jaguars and Bold Events. Opportunities will also exist to facilitate corporate partnership agreements with ancillary Khan Sports and Entertainment owned/managed properties as directed.
Job Responsibilities
Work with Corporate Partnerships leadership team to perform analysis, research and planning to assure that the objectives and budgets are met.
Responsible for selling complex sponsorship assets that include on-site branding, digital media platforms, traditional media, and experiential space packages to assigned event properties.
Identify and cultivate brands/marketing executives within targeted accounts who make marketing and media decisions.
Host and entertain prospective clients at specific Jaguars and Daily's Place events.
Responsible for keeping Corporate Partnerships leadership team informed on progress toward established revenue goals and of the progress in closing identified prospects.
Use department CRM system to track sales activity and client contact information.
Negotiate sponsorship assets/deal points.
Take ownership of all processes leading up to and finalizing partnership and sponsorship deals.
Work closely with Partnership Activation team and other internal and external partners to ensure successful execution of deal points.
Qualifications Required
Bachelor's Degree in Sports Management, Business Administration, Communications, or related degree.
A minimum of 5 years of related work experience.
Strong natural selling skills with proven experience in pitch and strategic positioning.
Proven track record of ability to successfully close six/seven figure deals.
Proven track record of negotiating with the ability to improvise.
Ability to network and create relationships while working efficiently in a fast-paced sales environment.
Ability to manage multiple tasks efficiently and work well independently.
High degree of poise and professionalism when interacting with internal and external clients.
Understanding of the presentation and proposal development process with strong PowerPoint skills.
Expertise in identifying opportunities, developing strategies and negotiating creative solutions.
Ability to work nights, weekends and holidays.