Accounting and Finance Specialist
Sport Dispute Resolution Centre of Canada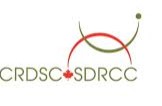 Job Description
Reporting to the Director of Finance, the Accounting and Finance Specialist will be responsible for supporting the Director of Finance and other Centre departments in activities related to accounting and financial administration, including:
Contribute to the completion of the accounting cycle by actively collaborating with our accounting service provider.
Perform accounts payable processing, including receipt, verification, and validation of accounting coding, and support the entry of invoices and expense reports into the accounting system.
Process accounts receivable, including entering payments, monitoring accounts receivable and issuing and sending invoices.
Help close the books periodically, including compiling data, producing periodic reports and entering reclassification and adjustment entries.
Help prepare documents for annual audit.
Classify, archive and update files under his/her responsibility, including documentation of processes.
Provide accounting and administrative support to the Centre's various departments.
Participate in the production of reports and forms while providing excellent customer service to those with whom he/she deals, both internally and externally.
Contribute to various projects at the request of his/her immediate leader.
Qualifications Required
Technical diploma (DEC) or Bachelor's degree in accounting or administration.
Minimum two years' experience in a similar role.
Strong organizational skills, conscientious and detail-oriented, analytical and problem-solving skills.
Excellent ability to manage priorities and the unexpected. Comfortable working in a busy environment with tight deadlines.
Good knowledge of Windows environment and Office suite (Word, Excel, Access, Outlook). Intermediate to advanced level in MS Excel.
Excellent written and verbal communication skills in both official languages.
A good understanding of the Canadian amateur sport system and a passion for sport would be considered assets.