Media Relations Intern
USA Baseball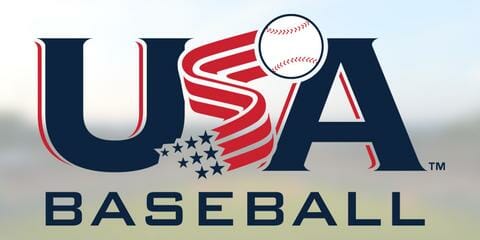 Job Description
Job Title: Intern, Media Relations
Location: Arizona (USA Baseball will cover transportation and lodging if necessary)
Start Date: May 15, 2021
End Date: July 31, 2021
*This position is 40+ hours a week.
*This is a paid position.

All USA Baseball employees will operate under a remote work plan for the 2021 season. All employees will be expected to work remotely during business hours, Monday through Friday from 9 a.m. - 5 p.m. ET, unless otherwise scheduled by your supervisor or during USA Baseball sanctioned events. If assigned to work an event, employees will work on-site at an assigned facility. USA Baseball will implement strict COVID-19 guidelines for all events in 2021 in order to protect the long-term health and safety for its employees and participants.
Position Background: USA Baseball is looking for a Media Relations intern for its National Team Championships Arizona to assist in the execution of USA Baseball's media plan and is responsible for upholding the brand of our nation's pastime through written communication and social media for USA Baseball's events and national team programs, specifically in regard to its National Team Championships in Arizona. The coordinator will report to the Senior Director of Media Relations and Assistant Director of Media Relations.
Position Reports To:
Brad Young, Senior Director of Media Relations
 Emily Fedewa, Assistant Director of Media Relations
Position Responsibilities: 
Answer daily media inquiries on behalf of the organization and events, including statistical requests and photo/video.
Monitor media through web research and social media for opportunities to engage with and create content for the organization.
Maintain the USA Baseball organizational history including results, rosters and statistics, as well as photos and videos.
Create, proof, and edit content for USA Baseball's official website, USABaseball.com, including but not limited to game recaps, feature stories, series previews, press releases, etc.
Serve as a primary media contact at all USA Baseball events assigned, and assist with game day preparations including script writing, social media coverage, program creation, scoring, and content creation.
Assist or serve as a press officer for a USA Baseball national team or national team development program as assigned.
Assist all departments as needed for the organization.
Qualifications Required
Strong interpersonal and written communication skills
Proficiency in Microsoft Word, Microsoft Excel and Microsoft PowerPoint
Proficiency in all social media platforms including Facebook, Instagram, Snapchat, TikTok and Twitter
Experience writing feature stories, game recaps, media advisories and press releases
Must have an excellent attitude and work well in a team setting
Flexible and adaptable work schedule for changing organizational needs
Candidates must be willing and able to work flexible, demanding hours
Passionate about baseball with an understanding of the amateur baseball landscape
Ability to work in both a Mac and PC environment
Basic knowledge of HTML
Experience with GameChanger and StatCrew (The Automated Scorebook) is preferred
Ability to serve as an official scorer under National Federation of High School Sports (NFHS) and/or Major League Baseball official rules
Required Education:
Bachelor's degree from an accredited four-year university