The Latest
American
Sport Jobs
To & From Sport Front Offices

With This Message

Most Recent Sports Job Listings

Are you working in a front office of a sport company? Or perhaps your looking to find a job in sport?

Well then... you've come to the right place for sports job listings.
Looking To Land Work In Sport?
Indeed, if you're looking for a job in a sport or filling a role in your front office, there is no place better than here to do so. Certainly, we've got you covered from top to bottom for all things related to hiring and finding all kinds of sport jobs. So, if you are looking for a front office role in sport, even if it's entry-level or to be an intern, SPMA Jobs is your place.
Or Hiring For Your sport company?
If you are hiring for your front office, or for any part of your sport company for that matter, we have amazing tools to help you. Want to learn more? Click here.
Or Just Exploring What Working In Sport Is Like?
Curious to know what working in sport is like from those that have made a career out of it. Again, we got you covered. Just click on this link to be brought to an array of over 450 features on people working in sport across North America and beyond.
Still not convinced? Learn even more.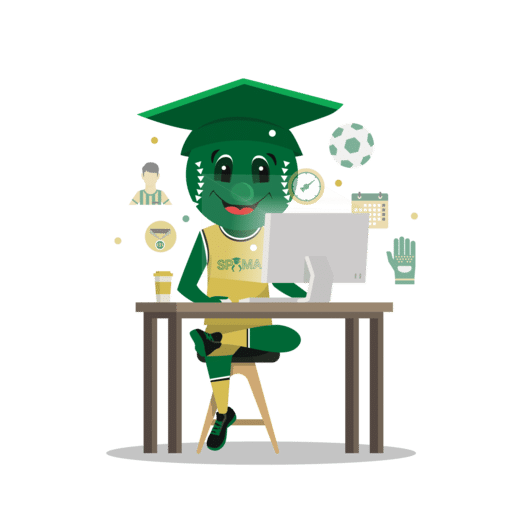 Job title, keywords or company
Job title, keywords or company
SPMA Jobs - Your Gateway to Sports Careers
Looking to kick-start your career in the exciting world of sports? If you're passionate about sports and eager to find rewarding opportunities, you've come to the right place. At SPMA Jobs, we specialize in connecting talented individuals like you with their dream sports careers. Whether you're seeking a position in the sports industry or aiming to make an impact in a front office role, we have a wealth of resources to support you every step of the way.
Our platform is your one-stop hub for comprehensive sports job listings and sport-specific job postings. We understand that the sports industry is diverse and dynamic, catering to a wide range of interests and skill sets. That's why we curate an extensive collection of job opportunities, spanning various sectors such as sports management, coaching, marketing, media, and more. Whether you're a seasoned professional looking for a career progression or a fresh graduate eager to make your mark, our platform offers a wealth of options to explore.
Finding the perfect sports job can be a daunting task, but with SPMA Jobs, it becomes a seamless and efficient process. Our user-friendly interface allows you to easily navigate through the available positions, filter by location, experience level, and specific sports disciplines. With our advanced search functionality, you can narrow down the results to match your preferences and find the ideal sports career that aligns with your goals and aspirations.
In addition to our extensive sports job listings, we also provide a dedicated section for sport-specific job postings. This specialized feature ensures that you can find opportunities tailored to your particular sports interest, whether it's football, basketball, soccer, baseball, or any other sport. We understand that each sport has its unique requirements and demands, and we strive to cater to those specific needs by curating a diverse range of job postings that cater to different sports disciplines.
At SPMA Jobs, we recognize the importance of staying updated with the latest trends and opportunities in the sports industry. That's why we regularly update our platform with recent jobs in sport, ensuring that you have access to the most current and relevant positions available. Whether you're seeking a job in a professional sports organization, a sports marketing agency, or even a sports technology startup, you can trust us to provide you with up-to-date opportunities that match your interests and qualifications.
So, why wait? Take the first step towards your sports career today and explore the wide range of opportunities available at SPMA Jobs. Whether you're a sports enthusiast looking to turn your passion into a profession or a seasoned sports professional seeking a new challenge, our platform is designed to help you achieve your goals. Begin your journey towards a fulfilling sports career and join our community of dedicated sports professionals who are making a difference in the world of sports. Start exploring our sports job listings and sport-specific job postings now, and pave the way for an exciting future in the field of sports.