The Ultimate
American
Sport Industry
Job Board
Career Advice
Words like fierce, dog-eat-dog, cut-throat, and ruthless are often linked with finding a job in sport. Finding a job in sport is indeed super hard. Uniquely, sport is one of the most competitive industries in Canada and the United States of America. Yet, it is one that many want to enter given its glitz and glamour. Coupled with what we recently experienced with COVID-19, this sentiment is truer than ever. Don't fret! We are here to help steer your career in sport with resources made just for you.

Employer Resources
As you know, sport is a field of changing trends in Canada and the United States. Hiring is one aspect of sport business. But it one that is vital given how unique sport is. And indeed, people are the most essential resource in any company. So we want you to leverage SPMA's resources to keep updated on the latest trends and tools out there when it comes to hiring.
I'm A Job Seeker
If you're looking for a job in sport based in the USA, we've got you covered from top to bottom. Easily browse, search and apply to hundreds of listings across the sport industry. Best of all, our seamless, easy and user-first job browsing interface helps you land your dream job in sport by keeping it simple. So scroll down to learn more or click here to jump to see our latest listings. Our sport-specific job board will help you land the role you are looking to fill in the sport industry. Here's why.
Sport Employers Sport Job Seekers
Our job board connects job seekers to meaningful sport industry jobs. Also, we link sport employers to people with the skills, passion and desire necessary for working in sport.
I'm An Employer
Unleash the power of sport industry hiring with our unparalleled platform. Our platform is designed with supreme user-friendliness, making it a breeze to add your job postings. Connect with relevant candidates who are passionate about working in the sports industry. Gain valuable insights with job listing analytics. Plus, our competitive subscription plans help you reduce hiring costs. Experience the best way to hire in the sport industry today compared to any other job board. Simply do so much more on SPMA's job board.
SPMA gives you tools to manage your career and find a sport job in the United States of America.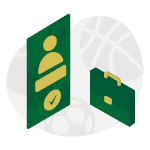 Easily Apply To Jobs
Search, find and apply for jobs directly on your mobile device or desktop. Then, manage jobs you apply to from a secure dashboard. Above all, we pride ourselves in making your job search stress-free and with no costs.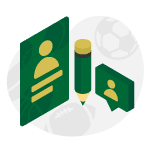 Add your resume
Tailor your digital resume to what sport organizations want in their next hire.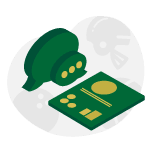 Career Advice

Our career advice section is full of info to help you find a job in sport, prepare for the search and work in a place that will make you happy. Subscribe to our mailing list for exclusive resources.
Yours in sport. SPMA is here to help you hire.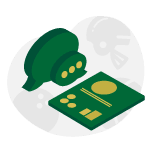 Easy Job Posting
You know who you're looking for. SPMA Jobs helps you reach them. First, your job gains traffic from our sites. Then, top search engines find your job fast.
Free Trial
Unleash the power of SPMA Jobs by unlocking a complimentary 3 day trial. We know you'll love it, but want you to be sure.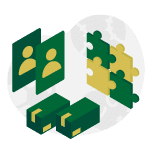 Hiring Resources
Sport hiring needs are unique. Also, keeping up with hiring trends is like tracking where the next superstar free agent will go next. Hard! So our resources will help you identify the right fit for your company.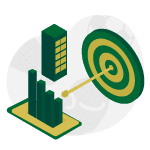 Spotlight Your Company
First, sign up now. Then, put your company in the light. We offer opportunities to feature your sport business throughout our site.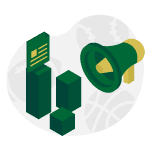 Highlight Your Postings
Enjoy 3 days of unlimited job listings on the most user-friendly and sport-industry specific job board ever created. Creating a job listing is simple, easy, and we take care of all the guesswork involved.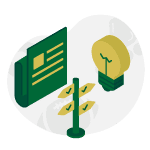 Start Soon
Now unleash the power of SPMA Jobs with the ultimate experience for sport companies.