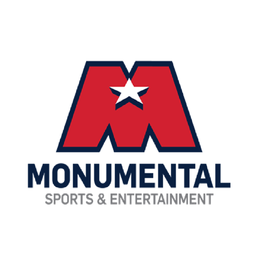 No Longer Accepting Applications
Location

Washington D.C., DC, USA
Job Type
 Job Description
The Security Officer is responsible for ensuring a safe and secure environment at Capital One Arena for patrons and employees by patrolling assigned areas and monitoring activities.
Do you have security experience and a passion for providing outstanding service? We'd love to hear from you!
Responsibilities: 
Greet all visitors, vendors, and employees while continuously maintaining the standards of excellence in presentation and professionalism.
Interact in a professional manner with every department.
Ensures that employees are safe at all times, including preventing theft, protection of personal property, preventing assaults, gate crashing, or other disorders at meetings, events or performances.
Patrol premises to prevent and detect signs of intrusion and ensure security of doors, windows, and gates.
Protect participants at events from overzealous spectators and permit only accurately ticketed/approved guests inside.
Detain individuals based on probable cause for offenses committed in their presence.
Monitor and authorize entrance and departure of employees, visitors, and other persons to guard against theft and maintain security of premises.
Prevent unauthorized personnel from entering restricted areas. Answer alarms and investigate disturbances.
Write reports of daily activities and irregularities, such as equipment or property damage, theft, presence of unauthorized persons, or unusual occurrences.
Conduct patrols to preserve order and protect property.
Lock and unlock entrance doors and all exterior doors, ensuring that all locks and chains are secured, and panic bars locked down when needed.
Inspect and adjust security systems, equipment, and machinery to ensure operational use and to detect evidence of tampering.
Other duties as assigned.
Qualifications Required
High School Diploma.
Security, law enforcement, military, or life safety experience.
Able to acquire and maintain an active District of Columbia Security Officer license issued by Security Officer Management Branch within 90 days of hire.
Current First Aid / CPR / AED certifications preferred.
Willingness to work in a variety of environments including loud noises, strobe lights, heat, cold, rain, wind, and dust.
Ability to stand and walk for extended periods of time without a break.
Outstanding interpersonal, written, and verbal communication skills.
Understanding that the Security Department operates on a 24/7 365-day basis and all security officers are considered essential personnel.
Flexibility to work varying shifts at a minimum of 40 hours per week.
Availability for On Call assignments as needed.