About
Jobs at
Atmosphere at
Similar Companies to
Orlando City SC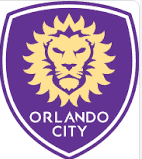 Orlando City SC
Added September 2020
Orlando City Soccer Club is an American professional soccer club in Orlando, Florida, that competes as a member of the Eastern Conference in Major League Soccer. Orlando City SC began play in 2015 as the 21st franchise in MLS, succeeding the USL Pro team of the same name.
Location
Orlando, FL, USA
Orlando City SC does not currently have active listings.
Similar Companies To
Orlando City SC
There are currently no companies listed under this category.
Images For
Orlando City SC