Game and Ballpark Operations Internship
Normal Cornbelters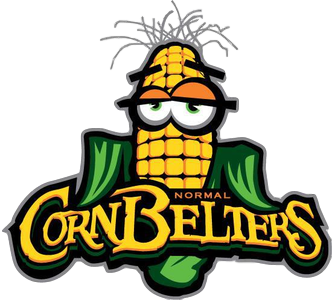 Job Description
The Normal CornBelters Baseball Team, a member of the Prospect League, are seeking Game and Ballpark Operations for the 2021 season. Roles will be assigned based on the individual's experience and ability following an interview process to determine the best fit within the organization.
2021 Internship Roles
-Facility Operations
-Special Event Staff
-Video Board Operator
Duties and Responsibilities
-Assist with game day operations and provide a quality experience for ALL guests at our ballpark.
-Participate as a team member through meetings and offer support to other team members to maximize customer service, retention efforts and overall customer satisfaction.
-Assure the ball park is a safe area for all guests in attendance.
-Set up and breakdown of The Corn Crib before and after games or events.
-Work with front office staff and other game day staff on maintaining ballpark and/or other duties associated with logistics of all home games
Qualifications Required
-Ability to recognize tasks and complete them in a timely matter. -Self-starter who is motivated to build new programs and exceed expectations. -Strong customer service skills that showcase a positive and enthusiastic approach to customers so as to convey a positive image and respond to clients in a timely manner. -Night and weekend work required, including working special events.
Compensation -This is an unpaid position. Internships are eligible for college credit, as well as future placement in part-time and full-time positions with the CornBelters.