Manager, Partner and Guest Relations, Olympic Oval at the University of Calgary
The University of Calgary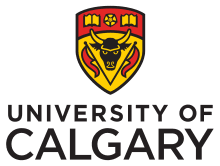 No Longer Accepting Applications
 Job Description
The Manager, Partner & Guest Relations is a member of the Oval's leadership team and contributes to the strategic direction and long term sustainability of the Olympic Oval. The role will be accountable for multiple business units in developing the strategic direction for partner development, marketing and communications, world class guest experience, and profit centered events. The Manager, Partner & Guest Relations will report to the Director, Olympic Oval and collaborate extensively with the Director to ensure financially sustainable business practices for sponsorship, international, national and local guest relations, and high profile events within the facility. Collaboration is key to the success of the position and the Manager, Partner & Guest Relations will be expected to foster and cultivate strong working relationships within the University, Olympic Oval, the community, and external stakeholders.
Qualifications Required
A post-secondary degree in business or marketing along with several years of progressive experience
An MBA, or Master's degree in a related field would be considered an asset
At least 10 years working in either a fund development or sponsorships role, preferably working within the realm of high performance sport
At least 10 years management experience and client services skills
Extensive experience in the realm of high performance sport, or an understanding of multifaceted sport disciplines, programs, and user groups, would be an asset
Strong leadership abilities, communication (both written and verbal), and problem solving skills are necessary for the position
Diplomacy, tact, discretion, conflict resolution and ability to manage fluid expectation and projects are key skills required
Knowledge and understanding of the operation and function of the University of Calgary, Faculty of Kinesiology and inter-workings of respective departments, would be an asset
Results oriented with a proven ability to deliver successful marketing, sponsorship and communications strategies
Proven knowledge in the development of new revenue streams would be beneficial
Prior experience in budget development and implementation is necessary
Demonstrated experience in organizing and marketing of events for either sport or community, within the Public Sector would be considered an asset
Excellent networking with sponsors in Calgary and elsewhere in Canada would be a strong asset
Experience with social media, online marketing, communication strategies, development of promotional materials and special event planning preferred
Extensive business and financial modeling skills including strategic planning, project management, and business development
Exceptional communication skills and ability to be effective in a cross functional team environment, fostering a positive, open, and cooperative working environment
Demonstrated ability to build strong relations across an organization, as well as with the external community at large
Must be an innovative thinker with high level of initiative, energy and enthusiasm
Strong organizational, analytical and problem solving skills to deal effectively with complex tasks and issues, skilled in technical writing and document preparation
Ability to foster teamwork along with a commitment to working as part of a larger team, working within a unionized environment, would be considered an asset
Must be proficient in MS Office (Word, Excel, PowerPoint, etc.)
Knowledge and training within a University setting would also be an asset
The employer is committed to creating an inclusive and diverse work environment and is proud to be an equal opportunity employer. All qualified applicants will receive consideration for employment without regard to race, ancestry, place of origin, colour, ethnic origin, citizenship, creed, sex, sexual orientation, age, marital status, family status or disability.