2021 Gameday Scoring Operator
Amarillo Sod Poodles
EXPIRED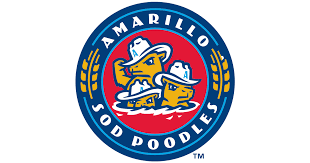 No Longer Accepting Applications
 Job Description
JOB DESCRIPTION:
Gameday Scoring Operators are responsible for digitally scoring games in the ballpark's pressbox, which provides game data during the game for fans and in the live content applications on MiLB.com and the MiLB First Pitch app. This position requires expert knowledge of scoring the game of baseball. Training is required for this role and will be scheduled before the start of season.
RESPONSIBILITIES:
Arrive before games one hour prior to first pitch.
Check to ensure computers are functioning prior to the game.
Verify all pre-game information including rosters, umpires, weather conditions, lineups, etc.
Input play-by-play data at the direction of the official scorer at Sod Poodles home games, including pitch data, substitutions, and final decisions.
If needed, communicate with Major League Baseball to resolve any questions regarding plays during the game.
Handle confidential information in a professional manner.
Qualifications Required
QUALIFICATIONS:
Applicants for this position must have strong knowledge in baseball, scoring a game, and working with computers and software systems.
Live locally in Amarillo or surrounding communities.
Flexible schedule with the ability to work nights and weekends.
Display professionalism in the pressbox at all times.
The employer is committed to creating an inclusive and diverse work environment and is proud to be an equal opportunity employer. All qualified applicants will receive consideration for employment without regard to race, ancestry, place of origin, colour, ethnic origin, citizenship, creed, sex, sexual orientation, age, marital status, family status or disability.