Community Relations Manager
San Diego Loyal Soccer Club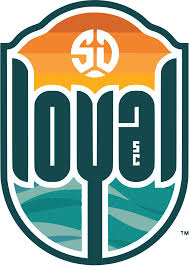 Job Description
SD Loyal is San Diego's newest professional soccer team, playing its second season in USL Championship in 2021 at Torero Stadium. San Diego Loyal's mission is to ignite and unite through service, soccer and soul, so that San Diego is activated, elevated and celebrated.
Our core values are:  
Compete – Working together to collectively establish San Diego as the Soccer Capital of America.
Commitment – Further enhancing a pathway to professional soccer for the region's youth players.
Connect – Working collectively to build deeper relationships with youth clubs in San Diego and make a bigger global impact.
Camaraderie – To be a conduit for the local soccer community to come together and recognize the incredible players, coaches and leaders that make this region the best in the country.
We are looking for a Community Relations Manager that will play an integral role in launching our community initiatives, which will bring our mission and values to life. This position will report to the Chief Commercial Officer.
MINIMUM POSITION RESPONSIBILITIES: 
Lead the planning, launch and ongoing execution of SD Loyal's six community initiative programs
Strong understanding of the process of programming sports and educational activities
Coordinate and oversee SD Loyal events from concept through execution
Represent the club at notable community events that align with the club's emphasis of diversity and inclusion outreach
Nurture relationships with area organizations and community stakeholders to support the integration of SD Loyal in the community
Lead the coordination of game presentation elements tied to community programs including sponsor activations, in-game promotions, street team duties
Develop and manage military, educational, and community activities for SD Loyal, including on-site events and appearances
Work with area non-profit groups to promote tickets as fundraisers for their organizations
Oversee the management of SD Loyal Street Team, including budget and scheduling, and ensure the Street Team has a grass roots presence throughout San Diego year-round
Facilitate outside requests for charitable, promotional and community appearances and donations
Oversee scheduling and implementation of SD Loyal community player appearances
Other duties and responsibilities as assigned
Qualifications Required
Bachelor's degree or equivalent of both education and experience
3-5 years' experience in community relations within sports or entertainment
Advanced written and verbal communication skills, including ability to proactively engage audiences and meet people at community events
Experience managing and monitoring a budget
Disciplined project management skills, including time management and internal communication on project timelines and requests
Ability to acquire or produce and maintain a valid driver's license and meet company vehicle driving standards
Experience with project management software such as Trello or Slack
Bilingual (English / Spanish)
Able to work flexible hours including evenings, weekends, holidays, and extended hours as needed.
Ability to travel outside the office and work independently using good discretion in challenging situations.
Minimum physical requirements: able to travel and gain access to various areas of the stadium for prolonged periods of time during games and events. Able to lift and transport up to 25 pounds.  Ability to see, hear and speak professionally.