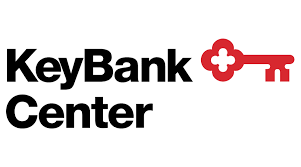 Location

Buffalo, NY, USA
Job Type
 Job Description
Maintain, troubleshoot and repair all building heating, cooling, mechanical, electrical, plumbing, hydraulic and DDC equipment and systems.
Responsible for efficient operation of physical plant when supervisor is not on premises.
Maintain a safe and comfortable environment for staff and patrons with minimum guidance from supervisor.
Maintain logs and other records as required.
Be responsible and punctual.
Be courteous and treat people with respect.
Inform Supervisor as necessary.
Maintain strict confidentiality of all information and issues worked with.
May assist in various project work as necessary.
Maintain a professional attitude and appearance at all times.
Perform other related duties and tasks as assigned or as become evident.
Snow Removal
Qualifications Required
High School diploma or equivalent is required.
1st Class Stationary Engineer License with the City of Buffalo, New York is required.
Two (2) to three (3) years' experience with boilers and centrifugal chillers is preferred.
Knowledge of industry standard safety protocols preferred.
On call 24/7.
Physical Requirements
Must be able to use hand tools, power tools and ladders.
Must be able to walk, stand, bend, climb stairs, lift fifty (50) pounds, and work on catwalks and man lifts at high elevations.
Maximum body weight cannot exceed 280 pounds in order to comply with safety limitations of equipment.
Must be able to work outside in all types of weather.
Must possess a valid driver's license with a good driving record.