Suites and Catering Manager
Rocket City Trash Pandas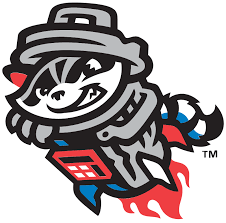 Location

Madison, AL, USA
Job Type
 Job Description
Ensure proper set-up of all Private Suites, Stadium Club, Group operations and Catered events prior to doors.  Set-up duties may include (but are not limited to): verifying opening inventory, assigning duties to catering staff (employee/volunteer), ensuring sanitation standards are met, verifying that each location is fully operational, ascertaining levels of food production based upon projected guest attendance has been met; assuring that Location Lead or NFP Leader has followed proper procedures for distribution and handling of cash.
Willing to cover any open position to assure location is fully operational and company standards pertaining to speed of service and guest satisfaction are met; assist with Premium Services operations and event needs, as directed by the Director of Food and Beverage.
Provide a high level of oversight and operational expertise resulting in the smooth, efficient and profitable execution of services for all events.
Ensures total compliance with all alcohol service policies. Monitors alcohol service throughout event to assure 100% compliance with Alcohol Service policies. Reports any alcohol service or compliance issues to DOFB immediately.
Ensure each area is staffed appropriately based on expected attendance to ensure exceptional service. Area of responsibilities are to be assigned by the DOFB.
Provides on-going direction, supervision and mentoring to hourly event staff.  Monitor product quality and ensure high level of guest service.
Ensure work environment is safe and free from harassment or discrimination; immediately address all safety concerns, potential hazards, accidents or incidents.  Relays safety/health issues to management immediately.
Ensure event staff and volunteers are aware of work place expectations; provide on-going assistance, training and mentoring to event staff and volunteers; promote a positive, enthusiastic and cooperative workplace environment by working side-by-side with staff and volunteers; reinforce procedures and practices through repetition; lead by example and provide on-going constructive feedback.
Generates event employee schedules and verifies employee time for all Suites, Catering, Hospitality and Club Services.
Assist in the on-going training, development, mentoring and supervision of hourly employees, as directed by department managers; responsible for completing documentation of employee performance and attendance issues in accordance with company policy and practice.
Assist in the management of Catered events from set-up to tear down, including handling all communication with hourly staff, culinary staff and guests.
Ensure proper maintenance and cleaning of equipment is maintained. Communicate all knowledge of faulty equipment in need of repair.
The responsibilities of this position are subject to change with the development of the department. Any change in responsibilities will be communicated by the DOFB for BallCorps Food & Beverage LLC.
Qualifications Required
Associate Degree (A.A.) or equivalent from two-year college or technical school; or six months to one-year related experience and/or training; or equivalent combination of education and experience.
Nationally recognized, advanced food service sanitation training course certification.