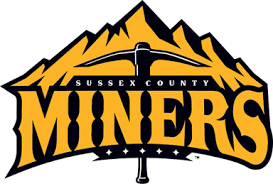 No Longer Accepting Applications
Location

Augusta, GA, USA
Job Type
 Job Description
The Community Outreach position will focus on key programs that are community driven and fan development growth. Serve as a representative for the team at community events and make sure the Sussex County Miners have a significant attendance at local events.
Oversee all fundraising programs including fundraising tickets, Launch-a-ball, and 50/50 raffle; develop new ways for nonprofits to fundraise utilizing the ballpark.
Staff guest services table at the Miners games and events, attend events in the community to generate new leads.
Manage all mascot requests, budget for appearances and serve as the handler for the mascot for public appearances.
Coordinate all player appearances and provide transportation to and from events; organize autograph sessions with players on select game days.
Develop unique group events and theme nights to generate revenue through cold calling
Work as a valuable member of the Front Office team - assist with any additional non-game day events.
Plan and implement any in game activation for community related programming.
Cold-calling leads you receive from the events for ticket packages and group tickets.
Other duties as assigned.
Qualifications Required
Strong problem solving, attention to detail, execution, management and customer service skills with the ability to identify and develop relationships with potential clients and vendors.
Excellent leadership, verbal and written communication skills with ability to build collaborative partnerships.
Good time-management skills with the ability to multitask various projects and deadlines.
Bachelor's Degree in related field preferred.