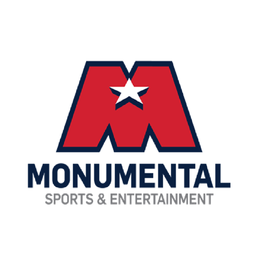 Location

Washington D.C., DC, USA
Job Type
 Job Description
The Manager, Digital Sales will lead new media revenue efforts for NBC Sports Washington. This role will be responsible for generating digital ad revenue together with local and national sales teams. It will also act as a key conduit between sales and content teams on creating and driving sellable opportunities around cross-platform initiatives.
Are you a strong teammate with a passion for producing sports and live events? We'd love to hear from you!
Responsibilities:
Responsible for individual business development and reasonable quarterly sales budget while balancing support of team to achieve overall goals.
Maintain relationships with owned accounts, ensuring campaigns deliver in full in order to renew and grow the business.
Develop digital revenue strategy that leads team to achieve annual non-linear sales targets, including innovative business development strategies and new products that generate incremental revenue.
Meet or exceed budget for digital, social, live streaming and any new multi-media platforms (e.g. podcasts).
Collaborate with Network content leadership, digital and social teams and MSE property counterparts to build original, compelling advertising solutions and go to market initiatives.
Liaison between ad sales and internal partners to translate brand/client needs into practical multi-platform proposals.
Serve as product authority for department providing continuous training, knowledge and industry trends around emerging platforms and advertising offerings in new media landscape.
Establish workflows, pricing strategy (rate card) and manage inventory to improve revenue potential.
Work with ad operations on campaign execution process from order entry, trafficking, proof of performance, delivery reports and campaign optimization to ensure client success.
Productize new media offerings such as branded content, podcasts, social media and mobile/web into straightforward go-to-market opportunities.
Spearhead planning and eventual rollout of D2C and future streaming initiatives within sales team.
Track and communicate revenue pacing to key sales leaders and managers.
Work with Graphic Designers on Sales Collateral, templates and generic media proposals.
Coordinate cue and set priorities with Creative Services and Production team on sales-related projects, promos and commercial production.
Manage vendor relationships and 3rd party audience extension efforts on as needed basis.
Interpret and present qualitative and quantitative market research/data to management, network sales staff and clients.
Other duties as assigned.
Qualifications Required
BA/BS in Business, Marketing, or Communications preferred.
Consistent track record of revenue generation.
5+ years sales experience, preferably in a sports/media or advertising environment.
Outstanding written and verbal communication, presentation and interpersonal skills.
Experience selling in the digital world.
Knowledge of SalesForce, Wide Orbit or Digital Ad Ops a plus.
Ability to travel regionally, attend games and events as required.
Flexibility to work weekends and holidays on occasion.